Your SOLEmate From the 80's is Back to the Present
Image source giphy.com
Movies give us impractical expectations for consumer products. Once upon a time, I wanted to find a prom dress and shoes capable of making me so beautiful that my date wouldn't recognize me without them. (That had to be the reason Prince Charming didn't immediately realize Cinderella was his date when he saw her in street clothes the next day, right? If someone else has a more rational explanation, I'm all ears.)
However, one famous pair of cinematic shoes is now exceeding those expectations: the self-lacing Nikes from Back to the Future!
Meet the Nike HyperAdapt 1.0 sneakers. These bad boys feature "adaptive lacing," where sensors in the heel activate the laces when you slip them on.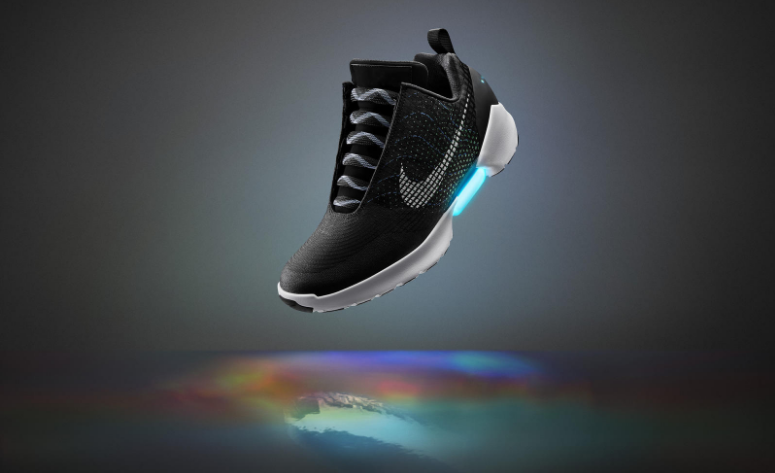 Image source Nike
Beginning on December 1st, the shoes will be available exclusively to Nike+ members at the Nike Soho store and NIKE+ ClubHouse in NYC (by appointment only). As for the rest of us, the shoes will be released in select Nike stores later in the month.
Technically, the film foresaw us having this technology by 2015, but seeing as most of the futuristic gizmos we see in movies are never actually developed, their year-late arrival is forgivable.
What's less forgivable is the $720 price tag. Yikes.
My advice? If you really hate tying your shoes, save your rent payment and try Velcro.
Posted by Arielle.