When You Can't Say It, Send It
I love Someecards.com. I was first introduced to the site about a month before my wedding (last summer) when my best friend sent me one that read, "Congratulations on sleeping with the same person for the rest of your life." Talk about putting things into perspective. Well, a year later, I couldn't be happier. Funny how the only difference between monotony and monogamy is the 'G-A-M-Y…' I digress.
What I love most about Someecards is that if you visit the site, you're guaranteed to find a pre-existing e-card that is so germane to your current situation that you will feel like it was written just for you. To prove my point, I've highlighted five short stories below where Someecards has perfectly articulated my feelings and made what I've had to say more palatable to recipients. Enjoy.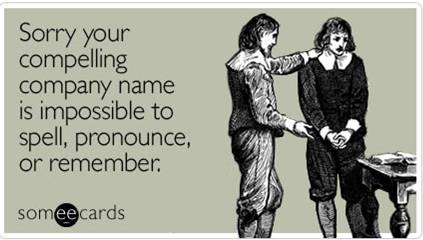 I once worked at a startup company where the principals had great difficulty deciding what to name their company. In the end, they went for a pretty lame-ass name with little significance and in fact was named after something akin to a bike trail out West. Anyhow, you can imagine my surprise at stumbling upon this Someecard on the homepage before I left the company – mainly because it was demoralizing to have every call answered with, 'I'm sorry, where are you calling from…what is that?"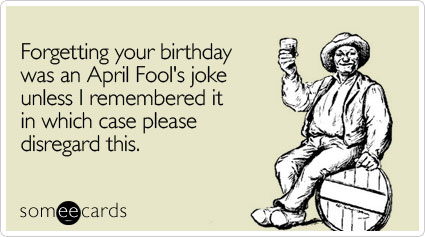 What more can I say? I'm the worst sister-in-law ever!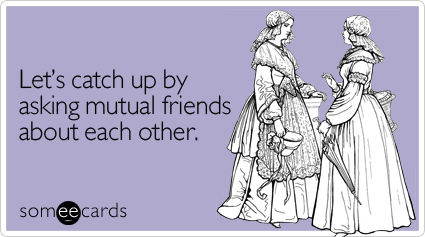 I have a friend who I only keep in touch with through other friends. There's no animosity or drama between. I know everything that's going on in her life and she in mine but we only get updates through mutual friends. Sort of an unspoken rule at this point but really f****** up when I stop to think about it. Probably not going to change anything though…Don't fix it if it ain't broken.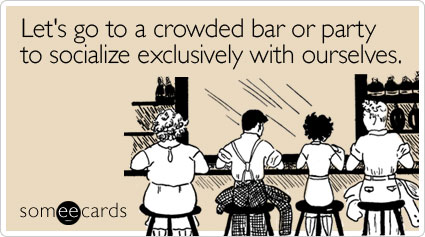 Back when I was on the dating scene…can we say wake-up call???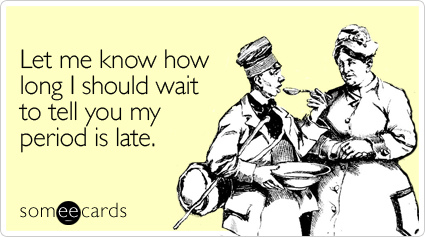 Well…I haven't used this one yet but I think it's funny as hell; and should the stars align, someday I will.
Posted by Elizabeth