Spotted: Beauty Lovers Enamored With Rainbow Freckles
Image Source Refinery29
Whether you're a fair-skinned female #blessed with naturally freckled skin or just a girl looking to add some playful accents into your makeup game, I introduce: rainbow freckles. This new beauty trend  (That doesn't actually exist in nature. Unless you're a unicorn.) involves dabbing your face with multi-colored dots to achieve a beautiful speckled look reminiscent of sun-kissed freckles – with a rainbow twist.
To achieve this colorfully flecked look, simply dip a large-pore sponge into some liquid lipsticks and dab onto skin accordingly. Stick with a specific color scheme for a more uniform look or mix it up with spots of every hue! Check out the below for this stunningly spotted trend: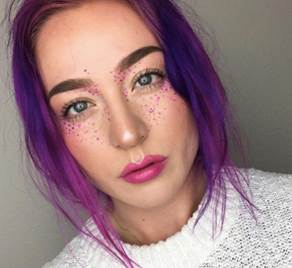 Image Source Refinery29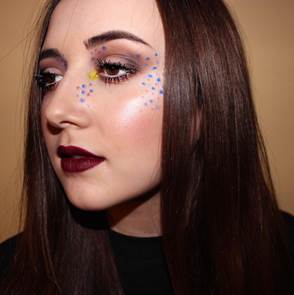 Image Source Cosmopolitan
Who knew faking sun spots could be so chic?
Posted by Carli