Stealing Your Man Since 1928
Image source Instagram
If you're unfamiliar with Baddie Winkle, it's time to listen up, youngins. Baddie has been dubbed by Buzzfeed "The Most Hardcore Grandma On The Internet" and has earned herself 234K followers on Twitter for being well, a badass. This eighty-six year old appears to have never left the '70's hippie era, but her social media tone and overall persona is more like that of an eighteen year old living in 2014. Confused? Check out highlights for Baddie's Instagram, Twitter and Vine accounts for greater insight into what I'm talking about.
Her short but sweet posts on Twitter exude confidence, spunk and an overall BAMF tone.
Exhibit A: Her Twitter bio: "stealing your man since 1928" – well damn, Baddie. I don't have a rebuttal for that.
Exhibit B:



Now on to her Instagram – a collection of psychedelic selfies, Baddie averages around 5,000 "likes" per photo with witty captions on posts such as these: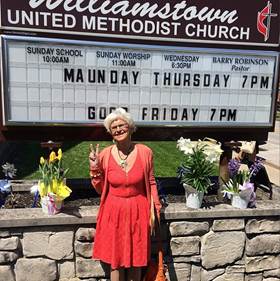 Image source Instagram
Caption: "Ya'll need Jesus"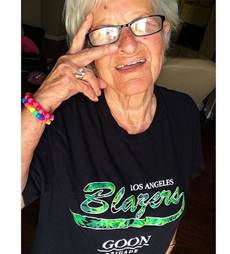 Image source Instagram
Caption: "Turn down for what?"
Convinced this crazy grandma isn't real??  Baddie sends messages to her haters on her Vine.
I don't know much, but I know one thing for sure: I definitely wish this trippy, twerking grandma was a member of my family.
Posted by Nina