#StopTheKnot
Image Source Instagram
It's no secret that these days people (*cough* me *cough*) are all about the man bun. I mean, ALL. ABOUT. IT.
There's even an Instagram handle dedicated to capturing all of the men out there rocking the trendy look as they go about their days. Hello, @ManBunMonday.
Yet despite the booming popularity, there is a group of activists called Derick Watts & The Sunday Blues that have a serious problem with the man bun…or at least one specific breed of man bun. That being the man "top knot."
DW & TSB have committed to their belief with a #StopTheKnot crusade. Recently, they posted a video of themselves going out into society and cutting off the top knots of poor, unsuspecting men in public. They justify their actions by claiming that the top knot is "not functional" and "looks like you're balancing a rubber band on your head."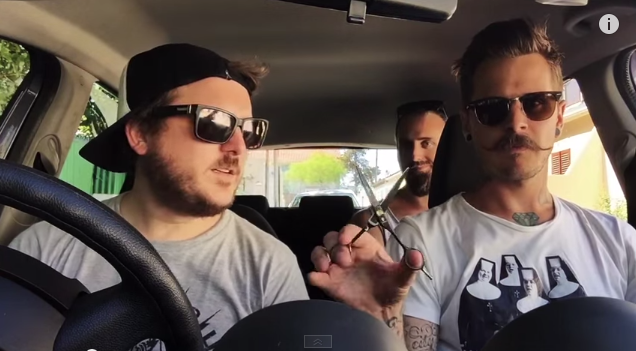 Image Source YouTube
Regardless of their logic (or lack thereof), the video is hilarious and went viral with over 5 million views in one week. Whether this was a ploy to get YouTube famous or an extreme act of cyber (and physical) bullying, you have to respect their ability to entertain.
Posted by Iman