Suit Me Up
Source: Twitter
While it has its pitfalls, social media can be a glorious thing. When TV and film critic Inkoo Kang tweeted out that she needed "an afternoon pick-me-up" requesting that her followers send "pictures of women in suits," she was met with a flood of inspiring photos of badass women.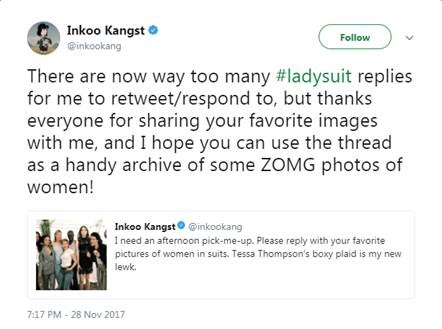 Kang tweeted the inspiration behind her request for the pictures, including an image of the Marvel empire's superwomen and praising, specifically, Thor actor Tessa Thompson and her plaid pantsuit.
The Twitterverse was not slow to fulfill her wishes, tweeting back photos of women in pop culture SERVING the look.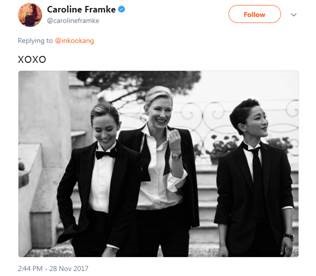 Source: Twitter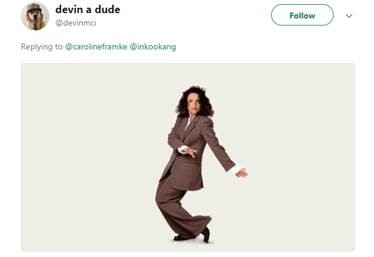 Source: Twitter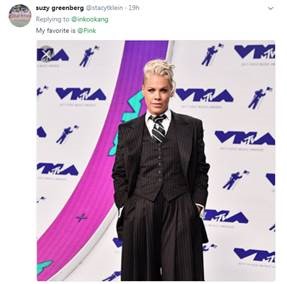 Source: Twitter
And my personal favorite: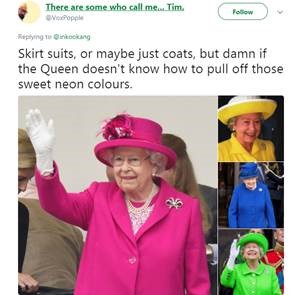 Source: Twitter
In all seriousness, this Twitter thread just goes to show how powerful social media is when people come together and share common ground, adding in their own little piece to a conversation worth having. Not only do these pictures bring back memories (Elaine Benes is QUEEN), but reminds us how powerful, iconic and downright cool these women are.
Posted by Katie