SXSW's Winning Activations
Last week, SXSW Interactive, the first half of the well-known Austin, TX, conference, occurred and, per usual, the marketing gurus at some of the nation's biggest brands and TV shows pulled out all the stops. AdWeek took the liberty of rounding up some of the festival's best experimental activations that were the talk of the town.
Highlights include:
AMC's Los Pollos Hermanos Restaurant
AMC created a pop-up version of the fast-food joint, Los Pollos Hermanos, which was regularly featured on the hit-show "Breaking Bad." The mock restaurant was created in three-days and is a teaser to the location's feature in the spin-off show, "Better Call Saul."
HBO: The Escape
My favorite activation of the bunch, HBO created mini Escape the Rooms around the hit shows "Game of Thrones," "Veep" and "Silicon Valley." Essentially, they created a replica set of each show, threw attendees inside the staged room, and featured puzzles pertaining to the show that they had to solve in less than five minutes with the goal of "escaping." Sign me up!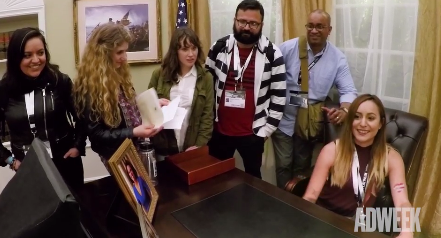 Hulu's Handmaids
In an effort to promote the new show "A Handmaid's Tale," Hulu staged a flash mob in the middle of downtown Austin. A group of creepy looking handmaidens dressed in red dresses and white hats took to the streets without any explanation. Their mysterious presence had everyone talking, and in turn garnered a ton of buzz for the upcoming show.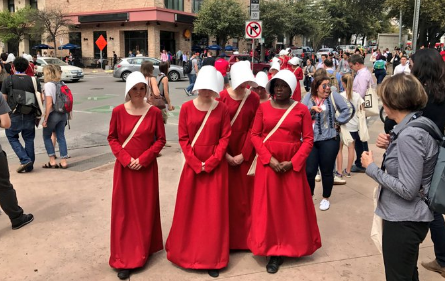 Bravo to all the marketing/PR teams that pulled these off – I'll certainly have to add SXSW to the bucket list so I can experience these myself someday! To read more about all of the other buzzworthy activations click here.
Posted by Anne