Take a Bite of this Apple, Eve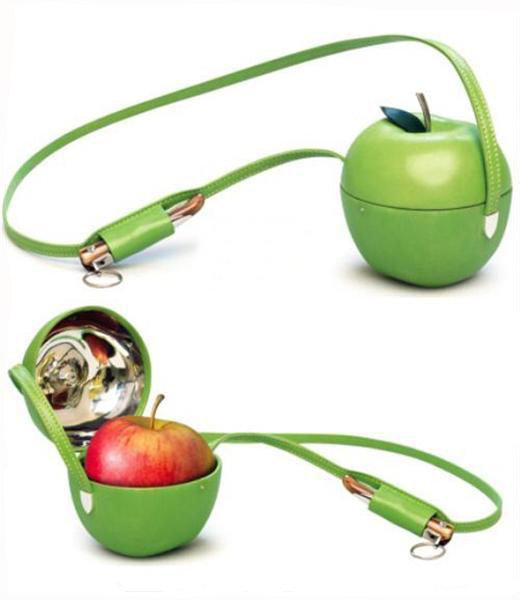 I often imagine a room of designers chuckling away at their latest creation wondering just how far they can push the line of complete insanity in the name of fashion. From Sequined Kate Spade Pineapple bags to Chanel's couture condoms, here at mm/c we like to keep our eyes peeled for the wackiest accessories we never knew we couldn't live without.
While traffic jams, the sound of babies crying or doing laundry might bother some, nothing gets under my skin quite like biting into the over-priced piece of fruit I just bought from Whole Foods and noticing an imperfection. With political uprisings overseas and celebrities ruining the sanctity of marriage one maid at a time, I just want my afternoon snack to be intact.
Enter the lambskin Apple Holder from Hermes. At a mere $375, the latest piece from the folks whose Birkin bag redefined the term status symbol, is designed to hold and protect your apple from all that is evil in this world. Okay, that last part might have been a bit of a stretch, but you get the idea.
Adorable? Yes. But practical…. I might have said yes until I realized its handle contains a knife holder with a mini knife that would prevent me from boarding commercial flights. Wait, who am I kidding? That's what we have private jets for!
Posted by Emily
Posted By: netgain