That Time an 11-Year-Old Was Cooler Than You
I don't know about you all but when I was around 11, my parents had me involved in anything and everything our little town had to offer. From the Tae Kwon Do classes, to the brief (and I mean, like, very brief) stint with piano lessons, my free time was spent in one extracurricular activity or another. But out of everything I did, one of my favorite activities happened to be my dance classes. I danced tap and jazz for several years and, believe you me, I thought…no, I knew I was good. I remember my parents' friends coming up to them after my recitals to tell them how much of a "natural" I was and I enjoyed every single second of their praise. Now, whether I'm tearing up the dance floor at a club or memorizing a short routine for an audition, whenever anyone asks me about my dance experience I usually say to them, "Yeah, I used to dance when I was younger." Well…I'm not so sure I feel very confident in saying that anymore. Why? Well, because of this girl: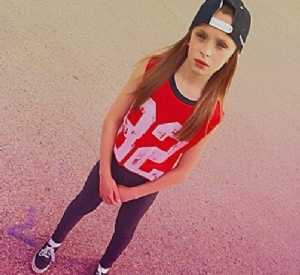 Image source elintransigente.com
Her name is Taylor Hatala and if you're not familiar with her, then block off a few minutes in your workday today so you can binge watch her YouTube videos.  You might be thinking, "Yeah cool, another viral dance video of some trying-to-be-famous kid." And while that might be partially true, let us take a moment to marvel over the fact that this girl is 11 YEARS OLD!! A few weeks ago a video of Taylor dancing to Nicki Minaj's "Anaconda" started going viral, and today, with more than 8 million views, she has become an Internet sensation! People are marveling over her technique and the overall confidence that she exudes while dancing. And I'm not just talking about a few beginner-level "shuffle ball changes" guys – this girl gets down. I mean, even Ellen took notice and had her on her show, and that's when you know you've made it!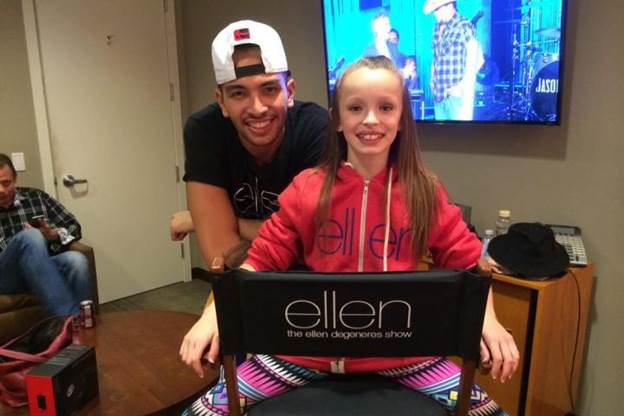 Image source i2.wp.com
Last week another video of Taylor was released on YouTube, this time dancing to Meghan Trainor's "All About That Bass." And once again, she totally kills it. It's pretty amazing to see such young talent being recognized but I can't help but hate Taylor a little bit. Not because she got to meet Ellen or because she's a rising star (calm down Griff, you'll get there) but rather because she makes my very own dancing as a youth (and let's be honest, my present-day dancing) look completely irrelevant. So the next time I'm getting down at the club, I'm not going to channel my years as a child dancer, I'm going to channel me some Taylor Hatala!
 Posted by Griff