The Anti-Gift Guide
The holidays are expensive and most of us don't want to throw our money away on gifts that won't be appreciated, left to collect dust on a shelf or in an attic until the end of time. When we buy gifts we can barely afford, we want them to be cherished by those we love!
Each year, every major publication puts together gift guides that are supposed to help you navigate the overwhelming labyrinth of malls, online retailers, locally owned shops and independent artisans by sifting through the options and curating a list of gift ideas to make you the rockstar of Christmas/Hanukah or whatever holiday you celebrate.
Though most guides offer an array of creative ideas I never would have discovered on my own, there are some crazy odd balls thrown in the mix too. So, to help with your gift buying strategy, I've created an anti-gift guide of nine gifts no one wants, despite what the guides tell you.
'90s Toys Sweater
$60 of NOPE recommended by The New York Times. This is on no one's Christmas list. Promise.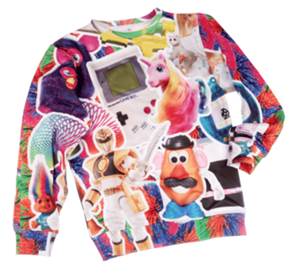 Image Source The New York Times 
Collapsible Wine Rack
This thing costs $150 and holds three bottles of wine. How is that helpful to anyone?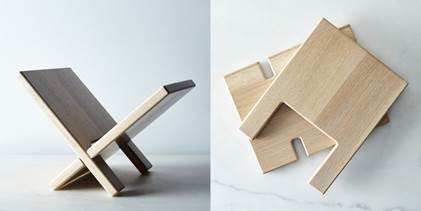 Image Source Curbed
Mousehole Desk Tidy
Advertised as a way to keep one's desk organized, providing a spot for a mouse, business cards, phone, and favorite pencil. Unless the cat is included, I'll pass.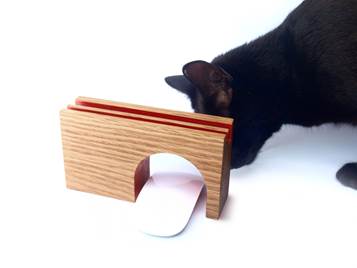 Image source Curbed
Mod Sachets
Buy her bags of potpourri. Why? So a lady on your shopping list can stick them in her lingerie drawer, suitcase and under her pillow. For $36, you can do better than tiny cloth bags of dead flowers.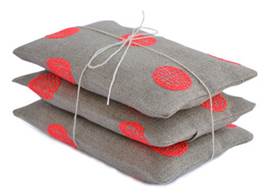 Image Source Real Simple 
Bottle Cap Map
I suppose this could be a great alternative for the forever-frat dude that displays every beer bottle he's ever consumed on high shelves throughout his apartment. Just, why is it shaped like America? Should cap placement correlate to the beer's source location? What if I have too many caps from one state and not enough from others? What if the beer I'm drinking is in a can and not a bottle? What do I do with my beer caps from Alaska and Hawaii? Do enough people live in Wyoming that they'd have a brewery? I have questions…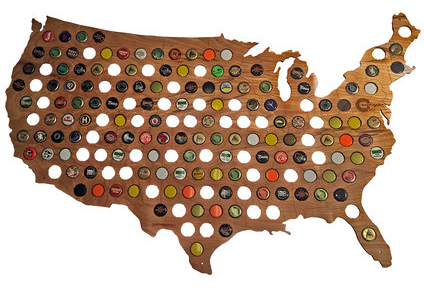 Image Source Real Simple
Socks
These $85 cashmere socks are made by a Welsh company founded in 1892. Great, but they're still socks, a classic anti-gift that has been eliciting lackluster "thank you's" and eye rolls for generations. But THESE are $85!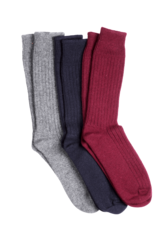 Image Source The New York Times
Berluti Jump Rope
Overpriced, mundane household items appear to be a catching trend among gift guides. Guess how much this one is! Go ahead, guess! Give up? It's $500. If I received this, I'd return it and book a weekend getaway in the Virginia wine country because they're the same price!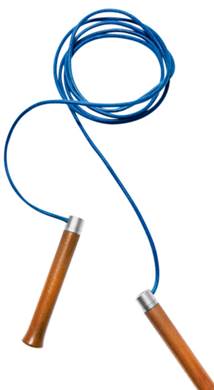 Image Source Harper's Bazaar
Concrete Box with Walnut Lid
It's a box made of concrete with a wooden lid suggested as a gift for the stylish man. Do you get excited about receiving empty concrete boxes? They probably won't either.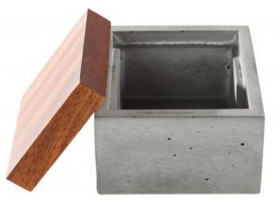 Image Source Real Simple
Bath Products of Any Kind
This is more of a public service announcement because these gifts aren't terrible. They've just been the go-to gift for women forever and almost all of us have an entire shelf dedicated to gifted bath products from years gone by. Please buy us wine instead!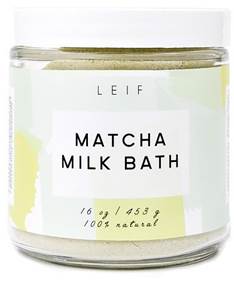 Image source PopSugar
Posted by Destiny