The Biggest Art Exhibition in History on Our Doorstep
Image source arteverywhereus.org
There is a celebration of great American art going on under our noses throughout the month of August. The Art Everywhere US Campaign is a public exhibition of famous American artworks on thousands of display surfaces, including bus shelters, subway stairs and billboards.
The inspiring exhibit is made up of 58 great works, each chosen in collaboration between five top US museums and the American public. Everything from gritty urban scenes of the The Great Depression to surrealist Pop Art by Roy Lichtenstein and Andy Warhol have been chosen to reflect the country's great history and culture.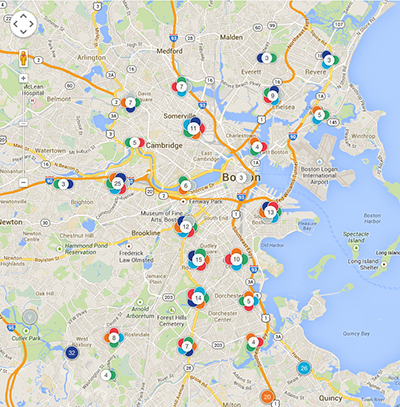 Image source arteverywhereus.org
Boston is by no means left out of this amazing show;  over 200 pieces can be found in the city, along Mass. Ave, Beacon Street and Tremont Street, to name but a few. Art lovers can download the Blippar app to discover more about the heritage of each piece they spot, and there is also a 'selfie' competition to win one of the limited edition prints.
So this weekend, instead of heading to the MFA, hit the streets and experience an art show like no other!
Posted by Hilary