The Cronut is Totally Old News
The cronut rage of the moment is sure to pass in matter of weeks, so to get the jump on the next food-mutation craziness, I've dreamed up some food combinations I would like to see follow in its wake:
Pie with Cheese-stuffed Crust:
People have been putting slices of cheddar cheese on their apple pie for ages. If Pizza Hut can bake the cheese into their pizza crust, what's to stop us from doing the same with pie?!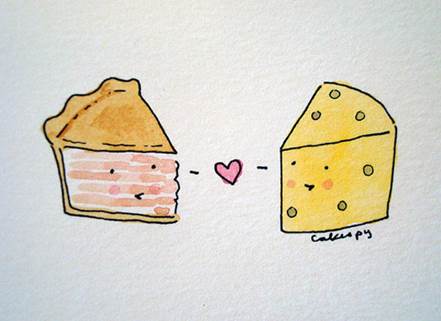 Image source The Kitchn
Lasagna Tacos:
One of best things about tacos is that you can pile on whatever toppings you want and then eat it all in one convenient little vessel. Why not do the same with Italian food? Fold up a lasagna noodle to form the shell, top with melted mozzarella, ground beef, marinara, ricotta, vegetables of your choice and sprinkle with a little fresh basil!  Here's a pic of lasagna muffins I found on the Internet… almost there!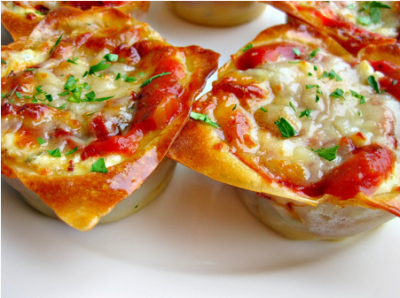 Image source TodaysMama.com
Champagne-filled Fruit:
Sure, I can eat strawberries while I sip a glass of champagne but why must I work so hard? If we can pour a glass of wine without popping a cork, I'm sure we can find some way to hollow out a strawberry and fill the interior with champagne for a refreshing, boozy burst when we bite into our fruit.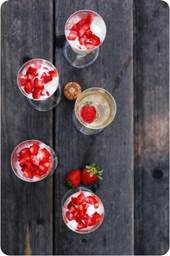 Image source BeyondthePlate.net
Hot Dog with a Fried Potato Bun:
Why waste extra carbs on a tasteless bun?! If we can fashion the French fries into the bun itself, that's one less hand you need to enjoy your dog at the game and that much more flavor all in one bite. Korea's already all over this one with a French fry-coated hot dog…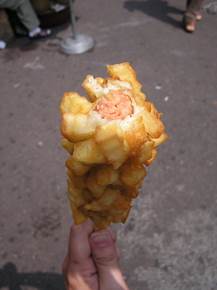 Image source The Last Appetite
Trust me people – give it a few weeks and you'll be waiting for hours in a line to try one of these puppies!
Posted by Emily