The #CutenessOverload We All Needed
Image source: The National Zoo Twitter
Some may say that the last few weeks have been – for lack of a better word – sucky. With all that's going on in our country, it's hard to focus on the positive. UNTIL zoos across the country started the most adorable photo war on Twitter last week, and through the clouds came a ray of light.
It all started when The National Zoo sent out a tweet announcing the birth of a PRECIOUS gray seal pup:
Then, the Virginia Aquarium decided to take a Twitter fan up on their challenge to out-cute the National Zoo. #ChallengeAccepted: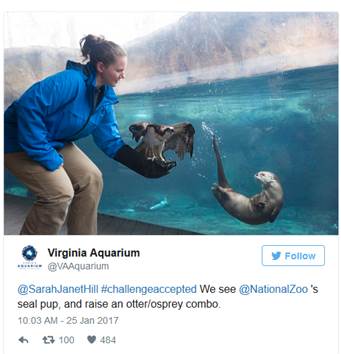 Image source: Virginia Aquarium Twitter
Next, the two went back and forth a few times with an orangutan, tiny turtle, and this sleepy nugget. Cue the involvement of zoos and aquariums everywhere, and you've got a #cuteanimaltweetoff!
Our friends at Zoo New England also joined in on the fun. Check out this insanely cute red panda, which can be seen in Franklin Park Zoo's new Children's Zoo: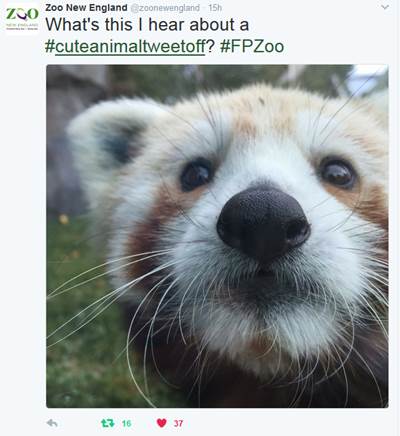 Image source: Zoo New England Twitter
On behalf of Americans everywhere, I want to thank zoos and aquariums for filling our Twitter feeds with love and reminding us to enjoy the little things. And, of course, to support the amazing conservation work of our local Zoos!
Posted By Erin D.