The Force Is Strong With Rey
Please tell me you've seen the new Star Wars movie. Now, this isn't something that I predicted myself even caring about, but I have a Star Wars-obsessed male roommate who made me watch the three originals over the past month or so in anticipation of the new release. Shortly after the new year, I bought myself a ticket to see The Force Awakens and was really blown away by how awesome it was.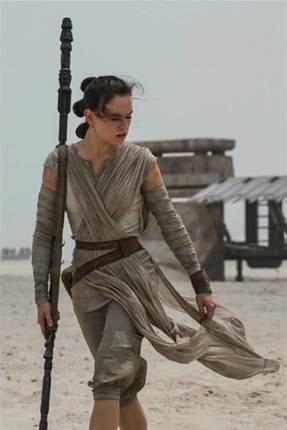 Image Source Collider
Not only was the story line strong and reminiscent of the originals, but the new characters were absolutely loveable and bad ass. Arguably the best and most bad ass character is Rey, the new female lead. In a world full of Kardashians, it was a breath of fresh air to see Rey kick some dark side-butt without the over-sexualized characterization we typically see (looking at you Lara Croft).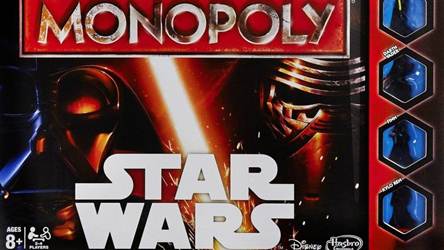 Image Source BBC
So, you can imagine my surprise when I heard about the new Star Wars edition of Monopoly that straight up ignored Rey. WTF, Hasboro? Others around the interwebs shared this outrage using the hashtag #whereisrey, with one mom even sharing a photo of her 8 year old's pleading note to Hasboro (potential spoilers there if you haven't see the movie!)
Amid the backlash they were experiencing, Hasboro addressed the issue by releasing a statement that they will in fact be including Rey in future versions of the game. All is well in the Star Wars world now.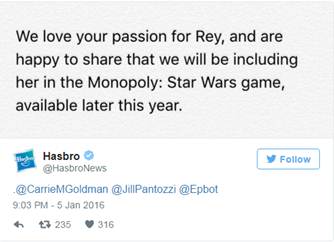 Now, I'll just be here waiting patiently until the next release in May 2017. No shame in my nerd game.
Posted by Tracy