The Hair Knot of 2016
Image Source @NYFW Twitter
Fashion Week is back, and with it comes stress, controversy, fatigue… oh wait, I mean the must-try beauty, hair, accessories and style trends for the coming year. One of the first shows to kick off NYFW was Nicholas K. – a brother & sister design duo known for urban ready-to-wear clothes with a wanderlust vibe. At the Fall/Winter 2016 runway show, the brand exhibited looks made of luxurious fabrics that effortlessly skimmed the models' covetable bodies in gorgeous shades of plum, etc. etc. But the most successful part of the show to me was in the styling. The hairstylists behind the scenes at Nicholas K. killed it for the runway, and also successfully addressed a problem that we face practically every day during a Boston winter – harsh elements like cold and wind. I give you… the hair scarf.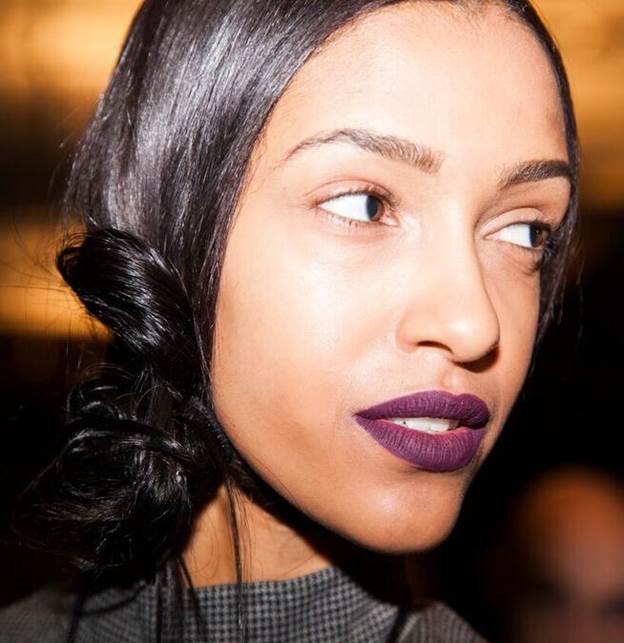 Image Source @NYFW Twitter
I'm officially throwing out all my scarves. After this show, only chumps will be attempting to preserve their perfectly styled hair from getting windblown, while simultaneously staying warm with a scarf wrapped around their necks 1,00000 times. Goodbye top knot! We've had some good times, half-bun knot! This year is all about the under-the-chin knot for me. Now all we need is a how-to tutorial… Looking at you SalonCapri!
Posted by Hillary