The Hidden World of airbnb
Sometimes you just have to get away. The weight of the world, work, weather, whether, whither and wherefore has wasted you away and taking your pup for a walk around the block just won't do.
With the long weekends of summer just around the corner, I have begun my search for the perfect weekend getaway that will both calm the nerves and be gentle on my bank account. On a recommendation from my sister, I began to peruse the offerings on airbnb.com, a site that allows you to rent private beds, rooms and homes all over the world. Oh the places you'll see! Have you ever wanted to sleep in a historic beer barrel in Schlichtenfelde, Germany? Well my friends, for $132 a night now you can, bring your friends – it sleeps four (Note- blondes not included). Prost!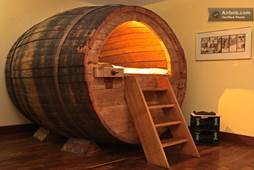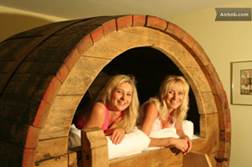 Image source airbnb.com
How about a private houseboat in Amsterdam? If you can pony up for the bazillion dollar flight, the two-bedroom boat is a doable $159 a night. Get out the linseed oil, your wooden clogs could probably use a lil' tlc before this trip of a lifetime.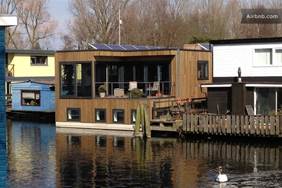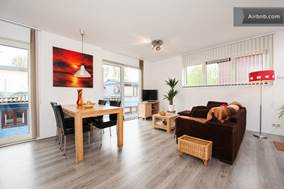 Image source airbnb.com
The last season of Lost may have come and gone, but why not keep the mystery alive by reenacting it with friends on your own private island in Fiji? Ok, so it's a $500 a night shack that sleeps 10…aka, a hostel, but think of all the fun things you could do on a remote island! Swimming, drinking, surviving… regardless, that Twilight guy's island sucks in comparison.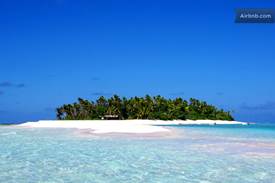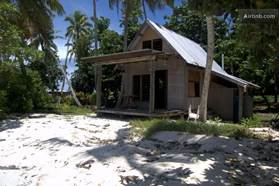 Image source airbnb.com
If exotic locations aren't your thing, here's one a bit closer to home. Who needs a humdrum New England B&B when you can sleep in the trees! The Tiny Fern Tree House in Lincoln, VT is but a car ride away – whether you prefer to take a good book or your boo, that's up to you.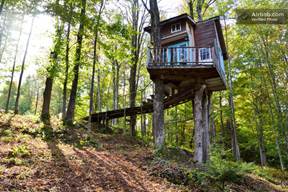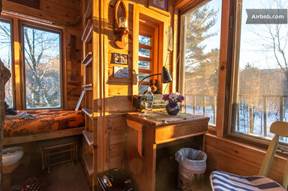 Image source airbnb.com
I leave you with this word of caution – not all airbnb abodes are created equal, vacation at your own risk. Located at the dead end of a long dirt road in Jamaica, VT, you can spend the night in Vaughn's Room, which boasts a "recently created" bed, and a "family atmosphere" courtesy of the multiple animals and small child that reside in adjoining rooms. Don't worry, the owner reassures, "the chickens are harmless."
Posted by Jenna