The Joy of the Countdown
The holiday season is officially upon us, and whether you dread it or fully embrace it, there's simply no avoiding it. Personally, I cringe at the sound of Christmas carols playing in stores as early as October, but now that Turkey Day is over (along with any chance of sticking to my diet) I say bring on Christmas.
You don't need to go full-on Buddy the Elf preparing for the holiday festivities, but it's easy to get into the spirit just by finding a bit of joy in each day leading up to Kris Kringle's big visit. Holiday advent calendars are a longstanding tradition and aren't just for kids anymore. Check out some of these unique advent calendars that will have you counting down the days with glee: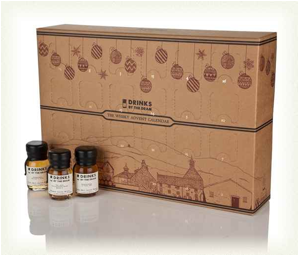 Image Source Masterofmalt
Drinks by the Dram Whisky Advent Calendar (2015 Edition) – $188.98
Bottoms up! Drink your way to Christmas with 24 different and delicious samples of whisky bottled in handmade, wax-sealed drams. Manbun and hipster flannel not included.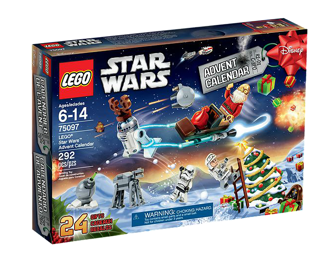 Image Source Lego
Lego® Star Wars Advent Calendar – $39.99
What's more exciting– the release of the new Star Wars movie or Christmas? With this cool Lego® advent calendar, you won't have to choose between the two.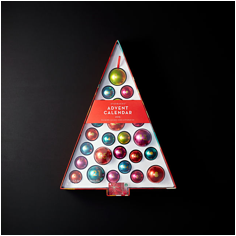 Image Source Starbucks
Starbucks® Advent Calendar 2015 – $31.47
Embrace you inner #basicbitch and ditch the #redcup drama with the Starbucks 2015 advent calendar. While it won't give you the caffeinated buzz you worship, you'll still enjoy yummy milk chocolate and peppermint bark in colorful tin ornaments, plus a $5 mini gift card.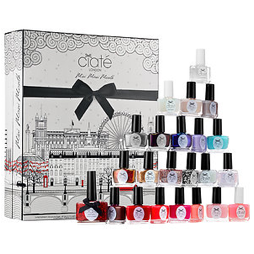 Image Source Sephora
Ciaté London Mini Mani Month – $59.00
For the beauty guru, check out this adorably chic set packed with 24 glitter and cream polishes, nail treatments, a nail file, and nail toppers. What more could a gal want?
Whatever your interests, there's an advent calendar out there perfect for you. Don't get bogged down by the holiday craziness, just remember to enjoy the season one day at a time. And most importantly, treat yo self!
Posted by Brooke