The Meryl Meme
Image source: Twitter
If you thought the world's obsession with memes was over in 2016, you were very, very wrong (I'm looking at you Erin D. and Emma). And no matter what your personal opinions are of memes, there's no denying that they're entertaining.
Take the newest meme to surf the waves of the Internet's ocean; a photo of Meryl Streep cupping the sides of her mouth in an act of shouting while at an awards ceremony. While this was taken two years ago at the SAG Awards (Editor's note: we don't know why it took two years for this photo to resurface, but we can only assume that the world is as obsessed with Meryl as marlo marketing is), the result is a compilation of a relatable moment we've all taken part in at some point in our lives… call-back singing.
Not sure what I mean by call-backs? It's lyrics within a song that were basically written with the intent of getting the audience to sing and shout lyrics back to the performers. The best ones circulating the web are below, but I only have dreams of a Red Sox-themed Sweet Caroline version of this meme. Enjoy!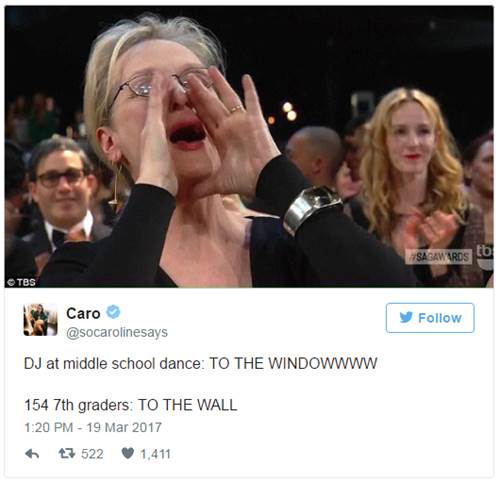 Image source: Twitter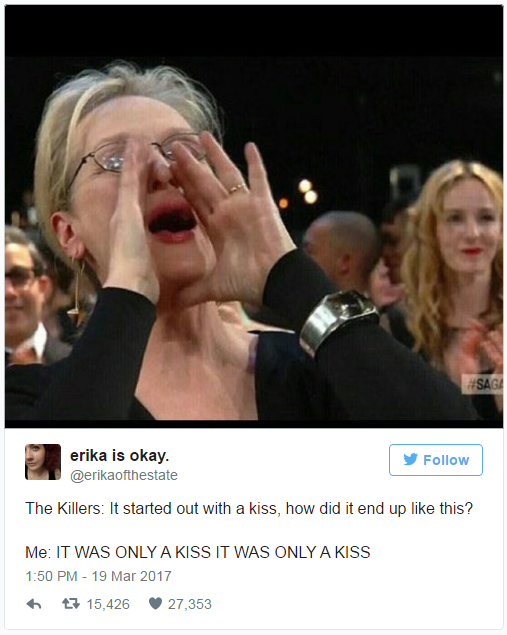 Image source: Twitter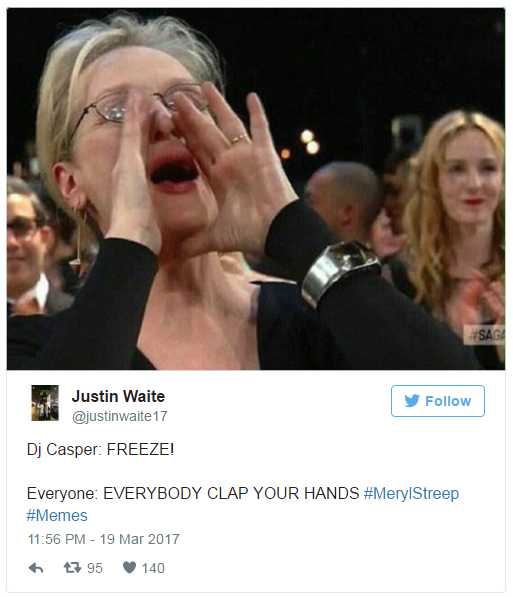 Image source: Twitter
Posted by Emily