The Most Important Things Left Off of Time's 100 Most Influential List
In no particular order —
1. Kylie Jenner's lips
Kylie Jenner has managed to take the Instagram world by storm with her selfies, but the most talked about part? Her lips. Are they real? Are they fake? Have they always looked like that? Whatever the verdict, they'll keep us talking.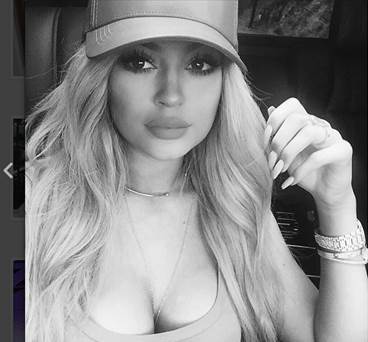 Image source Instagram
2. Kayla Newman
This Chicago 17-year-old generously created the term "on fleek" which ravaged teens' vocabulary across the nation. Describing her own eyebrows in a post on Vine, Kayla (who goes by Peaches Monroee) immediately gave us another way to praise each other when someone's look is "on point". (Which of course you only realized after you looked it up on UrbanDictionary.com)
https://vine.co/v/MTFn7EPvtnd/embed
Video source Vine
3. The Selfie Stick
FINALLY, a product that understands our main issues in life: 1) having too many friends and too short an arm (Ellen this would've been helpful for you) and 2) awkwardly asking a stranger to take a picture of you in front of a monument on vacation.
Image source NYPost
4. Left Shark
The most memorable part about the Super Bowl had absolutely nothing to do with football. Completely stealing the show from both Tom Brady and half-time performer, Katy Perry, was one of her dancers. Lovingly dubbed Left Shark, this costumed dancer immediately made social media headlines and gained millions of fans within seconds of the performance for his awkward moves.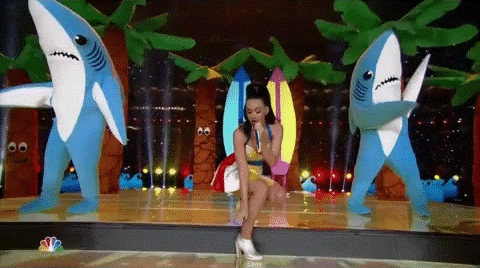 Image source Reddit
5. "The Dress"
The singular photograph that ruined friendships and tore group texts apart —The Dress. This viral phenomenon had everyone asking—Is it blue and black or white and gold? While some explanations have been given for the visual discrepancy, we can all agree that we will never see eye-to-eye on this one. (But seriously—it's blue and black).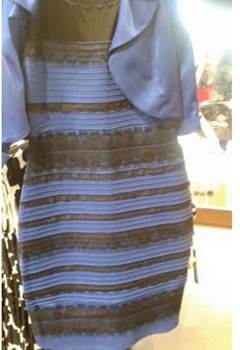 Image source RIT.edu
Posted by Colleen