The New Viral Trend is Really Dumb
Every once in a while, the Internet tries to outdo itself with yet another ridiculously stupid trend. First it was planking, then Tebowing, owling, leisure diving, dog shaming, cat breading, plus many others I won't remind you of. Get ready folks, because now we've got phone pinching. And this might be one of the most nonsensical first world privileged sh*t I've seen all day. It's the latest fad to take over Twitter & Vine… and one of the most foolish.
To participate, you simply hold your beloved cell phone between your forefinger and thumb over something that, should you accidently lose your grip, would make it either impossible or super difficult to retrieve. Still don't get it? Here's a few examples of #ExtremePhonePinching: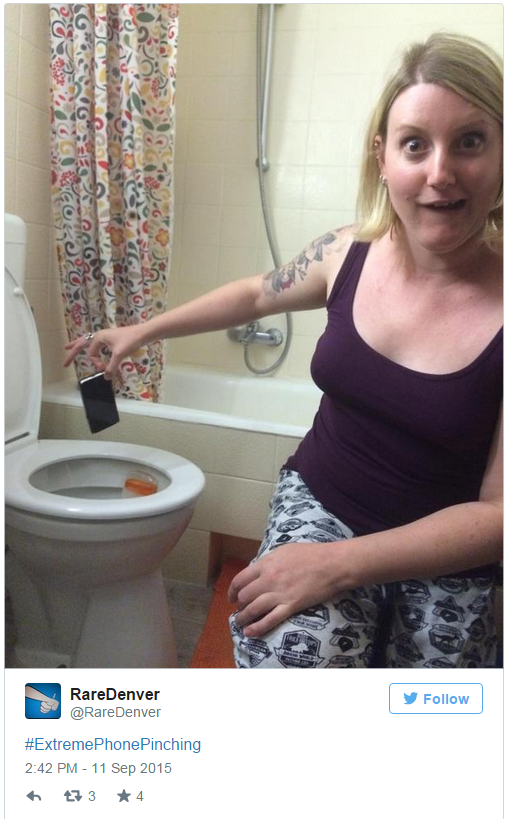 Yup, this is real. People are pinching and holding their phones over toilets, street sewer drains, NIAGRA FALLS, plus many other ridiculous places…. All for the sake of potentially going viral.
People, please, STOP THE MADNESS.
Posted by Robbin