The Pantone Color of the Year is Better Than Christmas, and I Will Not Hear Otherwise
Image Source: Pantone
Every December, our city is bombarded with tacky Christmas cheer. My family and friends trudge through the wet streets to stand in long lines at countless retail stores, listening to the same repetitive songs on the radio. They might even subject themselves to a Hallmark Christmas movie. But not me.
You'll find me at home on the couch with a tall glass of mulled wine, frantically refreshing Twitter and Google News for the most important gift on my list: the Pantone Color of the Year, an announcement holier than a visit from Santa himself – yes, I said it, and I won't take it back, because it's true.
If you're unfamiliar with Pantone, you clearly don't know me, because I refuse to stop talking about it for at least three months a year. You likely also haven't been invited to my annual Pantone party, which is probably (definitely) more fun than your ugly sweater party.
Here's the gist: Pantone uses advanced color management technology to provide a universal language of color, which designers use to achieve color consistency across different materials – for example, a brand's visual identity might weave the same few Pantone colors through its logo, merchandise and a store's interior design.
Every year, Pantone enlists a secret army of color experts from around the world to scour the earth for which hues will dominate next season's palettes. For two days, the group comes together for an intense discussion about which individual color will capture the cultural zeitgeist of the following year. That color becomes the Pantone Color of the Year.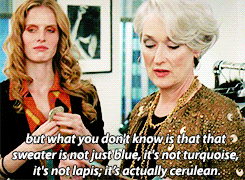 You might be wondering, dear reader, what all this means to you, a normal person who is not a graphic designer, interior designer, or Anna Wintour. In short, the Pantone Color of the Year is a self-fulfilling prophecy. Even if you didn't know you were interested in this year's color, chances are you will find yourself drawn to it in some way. Allow me to bring some color to this idea (sorry, I had to).
Remember millennial pink? If you were paying attention, you probably knew it by its first name: Rose Quartz. In 2016, Rose Quartz shared the honor of being named Pantone's Color of the Year alongside Serenity, a dusty blue. Together, they inspired me to stop taking for granted the beauty of each day's sunrise.
Have you, or some of your friends, recently become a plant dad or plant mom? The media have speculated about all kinds of reasons as to why millennials are suddenly so interested in houseplants. I maintain that millennial interest in greenery reached its fever pitch in 2017 when, yes, the Pantone Color of the Year was a zesty yellow-green shade called Greenery.
Fast forward to 2019, the year of Living Coral, a pinkish red-orange hue. I don't own anything in this color, but Disney announced its live-action remake of The Little Mermaid, and I traveled to Belize to visit the second-largest barrier reef in the world. Coincidence? I think not.
Now that I've enlightened you to the wisdom of Pantone, I invite you to celebrate the most wonderful time of the year in your own way. Or copy mine: Gather a group of friends this weekend for a Pantone party and place bets on which color you believe will capture the cultural zeitgeist of 2020. My bet's on Faded Denim (Pantone 17-4021).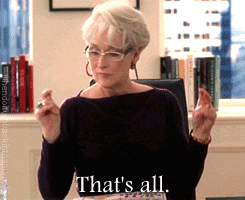 Posted by Calvin