The Power of Twitter
Image sourced from Statisticbrain.com
I love social media. Instagram? Obviously. Facebook? Of course. Snapchat? I dabble. Twitter? Yeah, no. That's where I draw my line. I recognize that Twitter was such a force in the social media world at one point, but now, outside of breaking news, it's become relatively obsolete in my world. As someone in restaurant PR, no one cares what a restaurant tweets.
Anyways, even if I have disdain for the platform, it's hard to not admit that it is powerful, at least in some circles. Case in point: an upcoming Lupita Nyong'o & Rihanna film. The story starts with this BA photo of Lupita & Rihana at a Miu Miu fashion show. Two years ago, a girl posted the photo on Tumblr with the caption: "They look like they're in a heist movie with Rihanna as the tough-as-nails leader/master thief and Lupita as the genius computer hacker."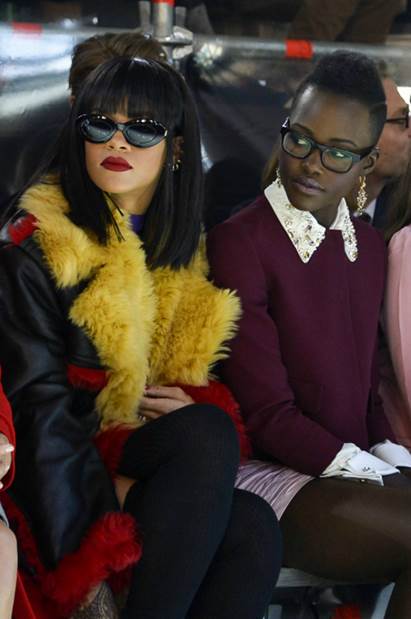 Image sources from NPR.org
And nothing happened. Fast forward to today, when another girl posted the EXACT same photo, this time on Twitter, with the caption: "Rihanna looks like she scams rich white men and Lupita is the computer smart best friend that helps plan the scans."
And boy, did that post go viral. Well, both Lupita & Rihanna have said they are down and, to cut to the chase, there is now a movie in production loosely tied to that plot line.
Touché, Twitter, touché.
Posted by Kat