The Year of the Meme
It's no doubt that 2016 has been a tough year for us all, but there has been one form of entertainment courtesy of the interwebs that has united us all – the meme (which I am fairly sure is pronounced "MEEM," for all you weirdos who say otherwise).
No matter what your race, religion, sexual orientation, or – dare I say it – political affiliation, you can't not enjoy the pure simplicity and subtle humor of a well-done meme. It's difficult to say how or when the first meme circulated, but some argue that Hampster Dance (1998) and LOLCat were among the first (if you have ever wondered about the origin of LOLcat – which you obviously have – check this out). But it's 2016, and we have gotten collectively better in the meme game.
Even with all the craziness surrounding us this year, some of the best memes we've ever seen were created and Selectall.com put together the best memes of 2016 for every day of the year! According to the site, "for every day in 2016, Select All has picked one meme that either originated, broke through, or reached its height on that date, and done our best to explain it."
Check out some of the best below or all of them here.
Feb. 19: Damn Daniel: Who could forget "Damn Daniel back at it again with the white vans?"
Damn Daniel pic.twitter.com/Va10hmpePO

— Joshua Holz (@Josholzz) February 16, 2016
March 17: Sad PawPaw: The grandpa who made dinner for all his grandkids and only one showed.
dinner with papaw tonight…❤️ he made 12 burgers for all 6 grandkids and I'm the only one who showed. ? love him pic.twitter.com/0z0DkPtUiR

— kelsey harmon (@kelssseyharmon) March 17, 2016
May 1: Snapchat Love Story: A love story of epic proportion that took place on snapchat for the whole world to see.
Image Source: Selectall.com
August 9: Phelps Face: Of course the Olympics couldn't come and go without a few epic memes.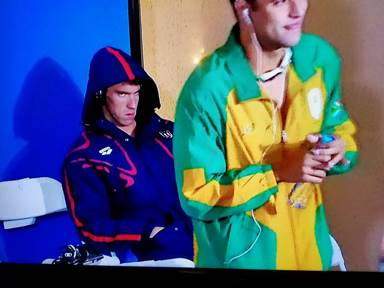 Image Source: Selectall.com
October 9: Birth of Ken Bone: The man in the red sweater who made one of the scariest election seasons a little bit better.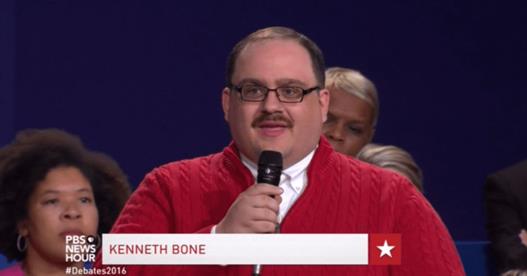 Image Source: Selectall.com
Regardless of all the sh*t that went down, we still came out with some memes that are still lol-worthy and can bring people together in the face of anything.
Posted by Erin D. & Emma