Things I'm Buying Kimye's Offspring
Unless you live under a rock, by now you've heard that Kim Kardashian and rapper Kanye West are expecting a child together. Sigh. So, what should we do to pass the time until the baby comes?! Fear not. I've rounded-up my favey baby products that Kimye is definitely going to need! The ridiculous K baby name on the other hand, is totally on them.
1. Designer Barf Bags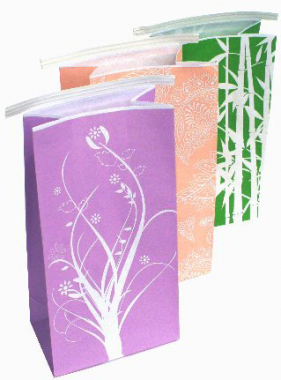 Image source Parenting.com
If I've learned anything from "Keeping Up With the Kardashians," it's that Kim is dramatic… and annoying. Kim will either develop morning sickness or be dramatic about nausea, so I've found Morning Chicness Bags for her and fashion's sake! The bags come in a variety of colors and patterns. Kim can even buy a pack of 100 in case she'll need to buy in bulk.
2. A Swagged Out Piggy Bank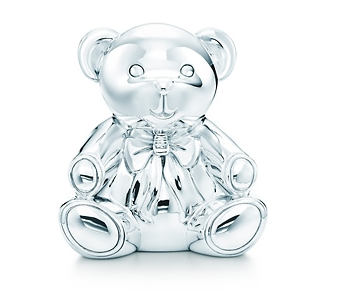 Image source Tiffany & Co.
Kim claims she wants her baby out of the spotlight, but we all know the kid will bring in the bank. Obviously he/she will be taking a cut of the paychecks, so he/she will need to learn the value of saving at an early age. Tiffany & Co.'s sterling silver Teddy Bear bank is my first – and only – option. At $1,650, this baller baby bank will have all the kids on the playground jealous.
3. A Must-Have Designer Diaper Bag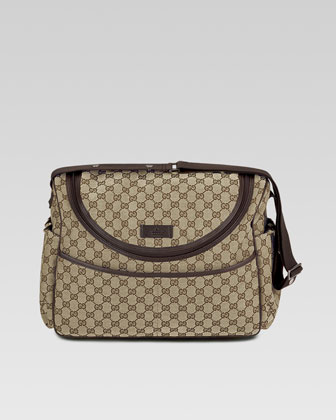 Image source Neiman Marcus
We all know Kim won't actually change any of her baby's diapers, so the person that does totally deserves this Gucci diaper bag.
4. High Heels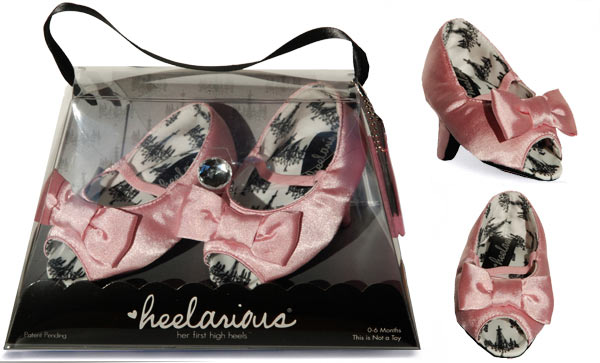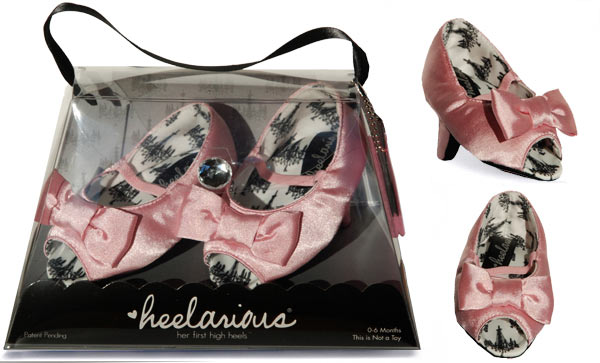 Image source Heelarious
If it's a girl, Kim will stick her in heels ASAP. As soon as they come back in stock, I'm buying Kim's babe heelarious' "her first heels!" The website claims that your little one will, "look fabulous in these soft crib shoes designed to look like high heels! Black patent heel with pink satin lining for infants size 0-6 months." We know they aren't name-brand shoes, but girlfriend has to practice her cat-walk in something!
5. Eau de Baby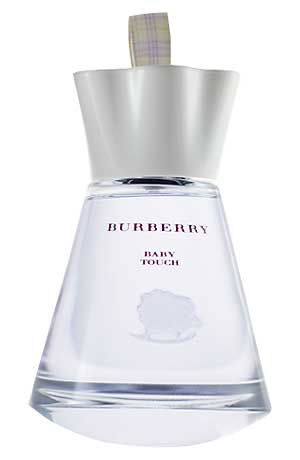 Image source Nordstrom
If Kimye's offspring is anything like them, the little one will be launching a perfume deal by the time he/she can negotiate/talk. Or Kim's mom will do it for them. In the meantime, the babe should probably become familiar with scents like Burberry's Baby Touch Eau de Toilette or Bvlgari's Petits et Mamans Eau de Toilette.
Can't wait to get my invite to your baby shower, doll! You know I'll bring the best loot in town.
Posted by Carolyn