Think Pink
Source: GBCheese
As an avid wine and cheese plate kind of gal, nothing excites me more than rummaging through the grocery store's cheese section with a bottle of Shiraz in hand. There's just no better combo, and while some may think I'm a tad too gaga for the pairing, stumbling across this new delectable find is a boozy cheese lovers' dreeeeeam.
Feast your eyes on this baby.
Nope, that's not cake! It's Great British Cheese Company's recently released Wensleydale With Raspberry & Prosecco, a pale pink and fluffy cheese encased in a hot pink wax outer shell. According to the company's website, the cheese "is a treat for anybody with a sweet tooth, made with sweet raspberry and sharp prosecco." Known for its "milky freshness" and sweet and acidic balance, it's the latest addition to the Wensleydale family, a popular holiday favorite among customers.
The only down side? It's currently available for delivery just in the UK.
The bright side? The exact wheel o' cheese has been spotted by various cheese spies at a few Whole Foods locations, with other pink variations popping up all over. The price is also pretty darn cheap at £4.50 (about $6 in the US) compared to some other cheeses I've splurged on (#noregrets).
If that's not enough reason to love it, it's also GORGEOUS.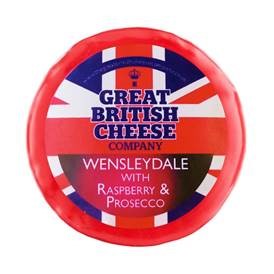 Source: GBCheese
Prosecco not your thing? First, get into it! Second, check out the company's other booze-infused cheese offerings.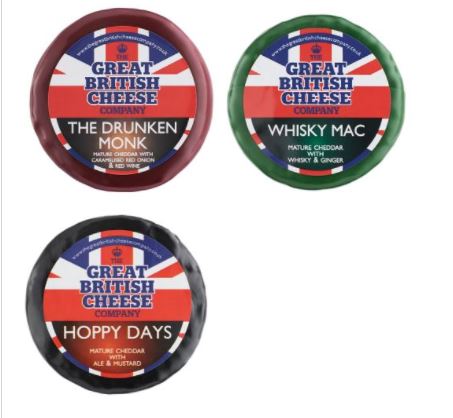 Source: GBCheese
I don't know about you all, but I'm about to start LIVING in Whole Foods in hopes of finding this guy. If that fails, see you from across the pond!
Posted by Katie