This Bear Is More Talented Than You…
Image Source Imgur
In a northern town in Finland, a 1,000-pound bear named Juuso is being touted for his talent as an artist. While the rest of us are busy being regular people, this 10-year old brown bear is churning out beautiful, one-of-a-kind paintings. With a wooden table for his easel and a paint-covered canvas as his medium of choice, Juuso paws, noses, and rolls his way to artistic stardom.
Perfect form!
A dozen paintings by Juuso were available on the Predator Center animal sanctuary website, ranging in price from about $325 to $2,172. I say "were" because these works of art have already sold out, and eager buyers will have to wait until the springtime for more from the bear-genius… Juuso is in hibernation, and the artistic mastermind must not be disturbed! Hope he's dreaming about new ways to dazzle us…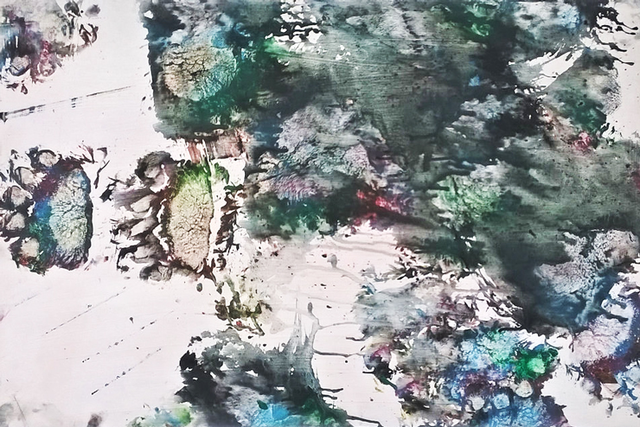 Image Source Refinery 29
I seriously want this… Watch the video on Refinery29 for more great pieces!
Posted by Hillary