This Instagram Account Is DEFINITELY More Important Than Kim K's Butt
Last Thursday morning I was stumped. Faced with the weekly challenge of finding something interesting and worthwhile to share with m.blog readers and packing it into a three paragraph, photo-filled sassy synopsis was simply too much for me to handle. While scrolling through Buzzfeed, Mashable, and Yahoo!Trending News, it seemed that the only thing somewhat notable that happened last week was Kim Kardashian's butt which — to be honest — is nothing new. Plus, I've pledged to myself to never write about the Kardashians. So that brings me to today's topic. Relevant? Not really. Kardashian-free? Absolutely.
Of late, I've been particularly interested in the Instagram account guysandtheirdogs, displaying the ultimate bond between man and his best friend. Oh yes—it's a sight to see.
MEN: I believe I speak for the whole population of women that having a dog, in fact, DOES make you more attractive. If you don't believe me, ask my bald-headed uncle who paraded his black poodle around Boston for years. It was a success in his book (gross), and is sure to work for you too.
I've included a few bootie-free shots below for your enjoyment. You're welcome…in more ways than one.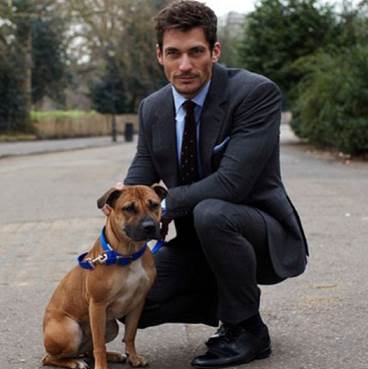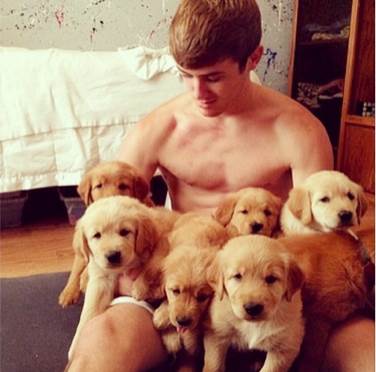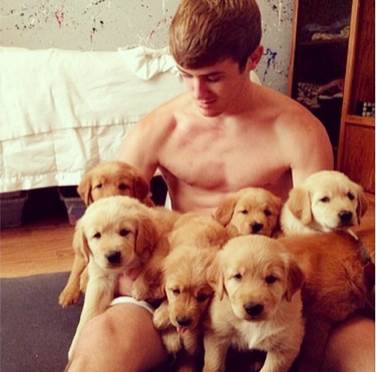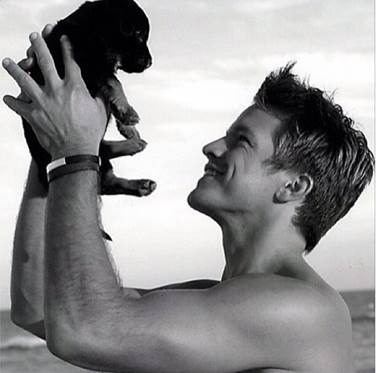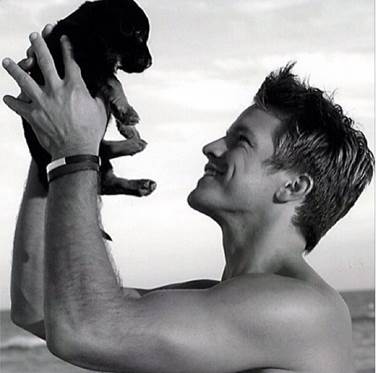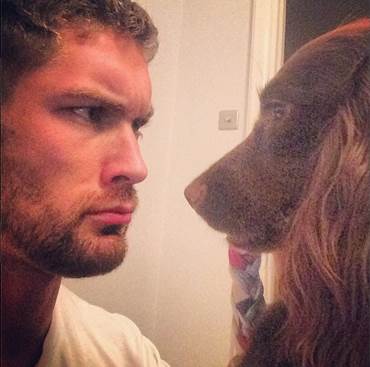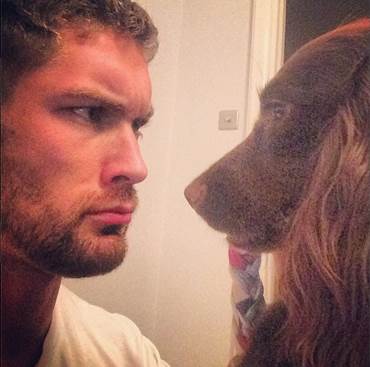 Images source Instagram
Posted by Emily