This Spud's For You
2015 was sparkly AF. You could send your enemies glitter, add some pizazz to your pits or bling out your beard. 2016, in contrast, is shaping up to be a bit more…brown and lumpy. Introducing Anonymous Potato, a service that allows you mail you buds spuds emblazoned with custom messages, such as: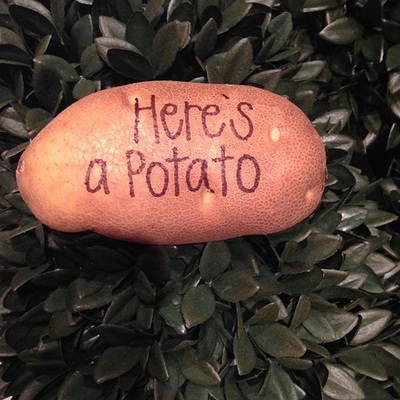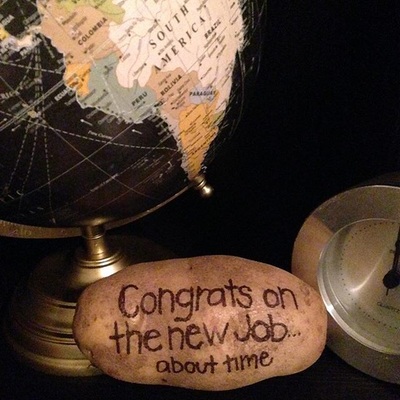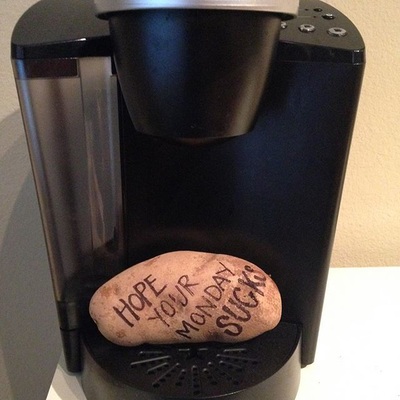 For a mere $11.00 (or $13.00 if you'd like a large potato), you can ship tubers anywhere in the United States. If you miss 2015 and wanna get #fancy, you can ship your potato in a burlap sack to add some "spice" to your order.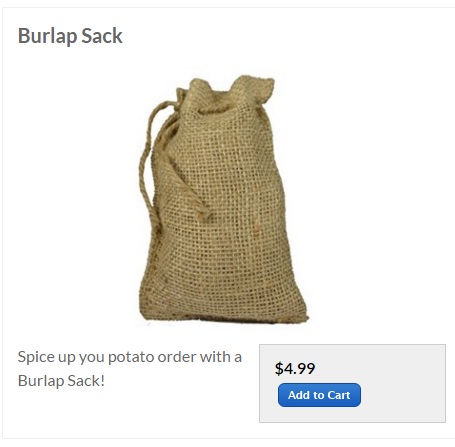 However you mash, bake or slice it, there's only one rule: you must never, EVER, reveal the anonymous potato's origin: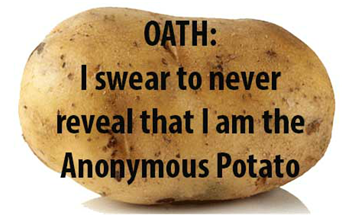 All Image Source Anonymous Potato
Happy spamming!
Posted by Erin M.