Throwback Thursday: Celebrity Edition
Celebrities are people too, right? When you see their faces plastered everyday across everything from magazines to weight loss products it's hard to remember that fact. With their pore-less photoshopped faces, hair professionally blown out each morning, and bodies sculpted by top trainers, it's almost impossible not to envy their flawless image. I always laugh reading trashy tabloid magazines with sections titled, "Celebrities, they're just like us!" showing pictures of Angelina Jolie buying a carton of milk or Zac Efron walking his dog. Is stuff like that ACTUALLY newsworthy enough to be printed in a magazine? Apparently so!
With the release of Taylor Swift's new album, a pic of Taylor Swift pre-fame also surfaced. The picture looks like the typical middle school photograph, braided hair, no makeup, and before braces. If I didn't know it was her, I would have assumed the picture was of any normal middle school girl. Can you say awkward stage? This prompted me to do some further research into celebrities before they had an army full of people making them appear perfect on a daily basis. Here is my analysis of Taylor Swift and other stars before they were famous:
Taylor Swift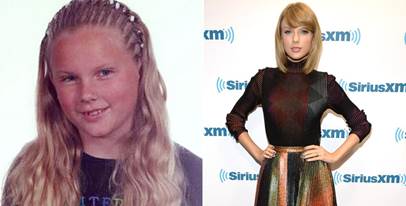 Oh Taylor Swift, I can just see her now begging her parents to let her get her hair cornrow braided while on vacation on some tropical island. At least her signature blonde locks complement her fresh tan.
Beyonce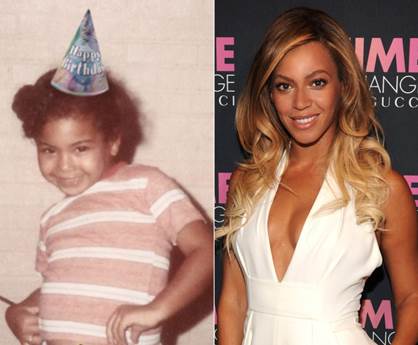 Honestly, can Beyonce do anything wrong? Even as a child she still looks fierce in her birthday hat. And the resemblance to Blue Ivy is impeccable, that kid has some good genes!
Adam Levine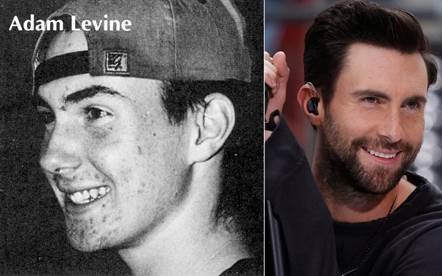 People Magazine's Sexiest Man alive once had acne?! Now married to a supermodel, this old yearbook picture of Adam Levine should make everyone feel a little bit better about the occasional blemish.
Megan Fox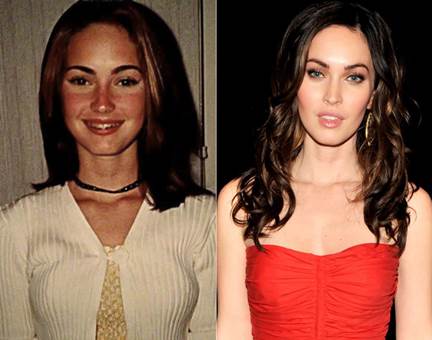 Apparently this picture was taken of Megan Fox when she was 12 years old. If the ill-fitting sweater wasn't enough, her choker necklace confirms she was a stylin' 90s kid. Aside from the braces, it's no surprise Megan Fox was stunning then and now.
Gisele Bundchen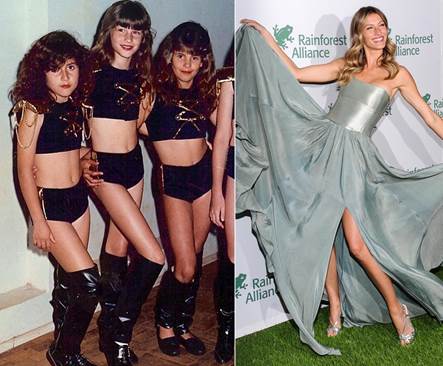 Since moving to Boston it's been my dream to one day see Gisele strutting the streets of Back Bay with Tom Brady in tow. Judging by this picture of her from 1992, clearly she was born to be a supermodel (pictured in middle). However for us normal people that weren't blessed with mile long legs and arguably the most photogenic face on this earth, this picture proves that a bad haircut can be overcome and forgotten about with time.
For more images of celebrities before they were famous, NY Daily News has a whole roundup of everyone from Emma Stone to Elvis. So maybe celebrities are just like us after all?
All images source Nydailynews.com
Posted by Carli