Tinder, Hinge & Grindr – Oh my!
Image source hinge.com
We've all seen the Instagram accounts dedicated to the unsavory messages women receive through various dating sites or have had a friend who had a friend who met a guy through Tinder only to find out that he only ever goes on dates if he has a Groupon to use – let's be real, the dating world is scary.  While I'm lucky enough to be off the market, my roommates are not and through them I learn extensively of the trials and tribulations that come with this new age of Internet dating.  While the horror stories are real (yes, some men do skip the niceties and simply ask for a physical encounter), the thing that surprises me most about many of their stories is the sheer organization it takes keep up with the thousands of ways to meet someone now a days. I mean keeping all these apps straight is like a second job – you have:
This one pairs you only with people that you have mutual Facebook friends or friends of friends with.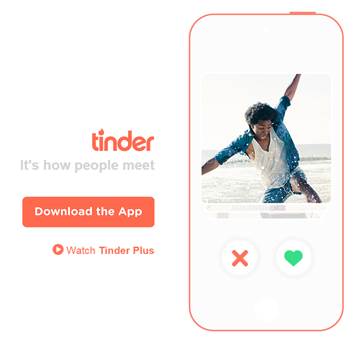 Image source gotinder.com
We all know this one…to swipe left or right, that is the question!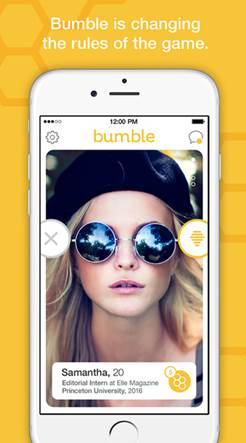 Image source itunes.com
This one eliminates the creep factor prevalent with Tinder, because it requires the girl to initiate the convo – no more generically gross messages from the desperate hordes of boys men.


Image source coffeemeetsbagel.com
Taking a different approach, this one provides you one match a day. If you're into it you can start a convo and if you're not the app asks why so it can better tailor your options.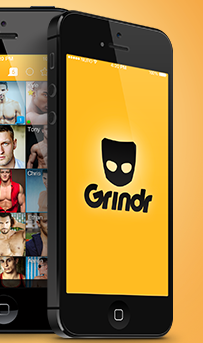 Image source grindr.com
Not one for the ladies but still technically a 'dating' app of sorts.
And these are just the FREE ones!!!
My roommate, Jen*, is one of the most enthusiastic daters I know – she even has a separate folder on her iPhone for all of her dating apps. So it was during one of our typical girl chats (yes, men it happens when women live together – we watch Bravo, dish on the men in our lives and usually eat pizza) that we got to talking about how she keeps all the men she meets through these various dating apps straight. The short of it – she doesn't.
At any given time she can have up to four men in the rotation (right now it's John, Tim and Nate)*. Now don't get me wrong, she's NOT promiscuous (believe it or not some girls still like to leave a little mystery) she's just busy and likes to keep her options her open.  But finding a partner is like having a second job in this day and age. So we came up with a proposition – someone needs to create an app that's sole purpose is to track the various members of the opposite sex that one meets through apps like these. Something simple that could pull from your existing apps and aggregate basic information – name, age, profession and when your next date with X is so that you never accidentally call Joe, Jim.
So to all you computer programmers that read m.blog (I know you're out there, everyone has a guilty pleasure!) get crackin' because this is the next multi-million idea, guaranteed!
*All names have been changed to protect the innocent 🙂
Posted by Gillian