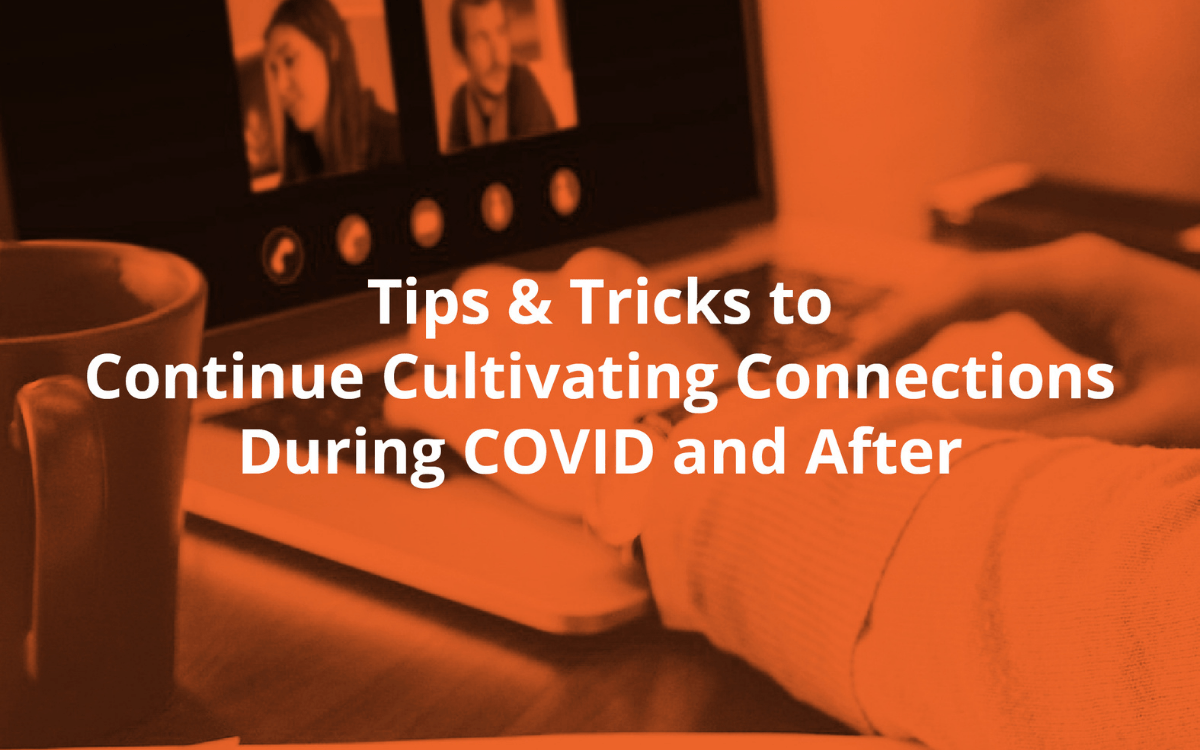 Tips & Tricks to Continue Cultivating Connections During COVID and After
Learn from Lisa Matthews of Morgan Stanley & Marlo Fogelman of marlo marketing how to continue networking to propel your career whether from the comfort of your own couch, or slowly back IRL as we progress through the pandemic. When every interaction abruptly became virtual over a year ago, networking as we knew it understandably took a hit.
Gone were the days of rubbing elbows with likeminded colleagues at trade shows, happy hours and other meetups. But an adjustment in approach can make networking still possible and potentially even more fruitful than before. Though vaccines are being distributed, weather is getting warmer and we can finally see a light at the end of the tunnel, it will continue to be necessary to hone virtual networking skills in a post-COVID world.
Learn how to keep growing your network virtually and seamlessly transition to in-person networking from two pros who have built and sustained their businesses in two very different industries.
In this video you will learn:
• How to continue to create valuable personal relationships virtually;
• Techniques to create genuine and profitable relationships with clients and prospects;
• Foundations for building genuine connections; • Best practices for successful online communication;
• Ideas to set yourself apart from the competition;
• How to apply these learnings once we're back in the real world (off the couch!)