Toma(y)to / Toma(h)to
Image Source Google Images
It's always refreshing (and humbling) to learn something new about the English language. Whether this means learning about new words that the Merriam-Webster has recently added to the dictionary (thanks, Erin 😉, or learning about words that have been there for centuries, there's never a cap on what you can know.
Most recently, however, Twitter user @caroramsey blew everyone's mind with this piece of word-wisdom that she shared via Twitter:
WHAT THE FUCK pic.twitter.com/t2cDt2VNIx

— caro ramsey 🍩 (@caroramsey) July 14, 2017
Image Source: Twitter
Like I said: Mind. Blown.
It only makes sense that the other Italian foods follow the same pattern: gnocco, fettucino, and raviolo. (See below for an accurate self-depiction when I read the "news")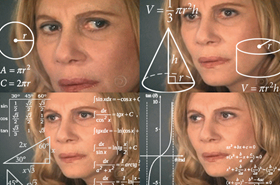 Image Source Google Images
This groundbreaking discovery brings me back to all those grammatically incorrect times before I foolishly even knew spaghetto existed. Good thing no one else knew the differentiation either! Now thanks to Caro Ramsey, though, none of us have an excuse to mislabel those lone pieces of pasta.
Posted by Olivia M.