Trendy, in a Flash
Image source Instagram
Ever wonder what happened to body glitter? Just me? Well, I often wish I could bring back the days of my cotton candy scented roll on sparkles… but that ain't gonna happen. And I'm ok with it, because — hallelujah — my glittery withdrawal has an answer: FLASH TATS!
What is a flash tat you ask? Flash Tattoos are the trendy new body art that rivals my middle school body glitter obsession! Flash tats are temporary tattoos in metallic colors that look sort of like jewelry. These fun shimmery packs of metallic body art can be applied the same way that a temporary tattoo would be; Place the tattoo face down on your skin and hold a wet cloth against it for about 30 seconds. Peel the paper aside then pat gently with the wet cloth. Voila! These are awesome for when the weather is still nice and you still have the remnants of your summer glow. They also can last up to a week!
PLUS, Beyoncé is into them. Isn't that reason enough?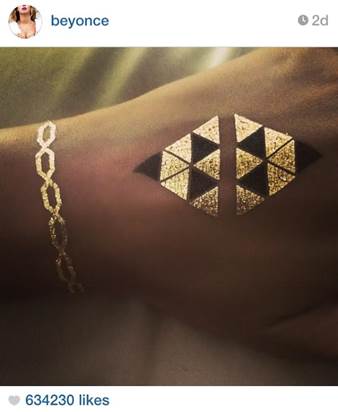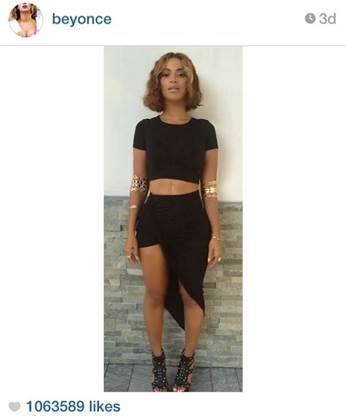 Image source Instagram
Posted by Kelsey