Two is Better Than One
These days, it seems that one good thing just isn't enough. Take the donut for example, a perfectly delicious pastry that has been loved by all for hundreds of years. There was absolutely nothing wrong with this sweet delectable ring of dough until Dominique Ansel had to come along and combine the sugary perfection with a croissant to create cronut madness. Don't get me wrong—I love the cronut. I had the pleasure of living in NYC around the corner from the Dominique Ansel Bakery when cronut madness was in full-swing and seriously debated waiting in line at 7am for a first taste (I chose sleep instead, my waistline thanks me). But since this momentous milestone in food history, I can't help but notice the continuing trend in food mash-ups that continues to transform the food scene forever.
I've dabbled in a few DIY mash-ups of my own, including Slutty Brownies (seriously that's what they're called) with some success. But after scouring the Internet, I realize there is a whole world of funky food combos that I never knew existed. Let's start with sweets:
Cupcake Pie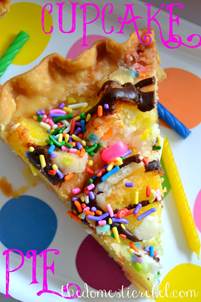 Image source TheDomesticRebel.com
I like birthday cake, I like pie. Should there be any reason to hate this mash-up? I think not. And the recipe actually looks pretty easy.
Chocolate Dipped Peanut Butter Cup Stuffed Oreos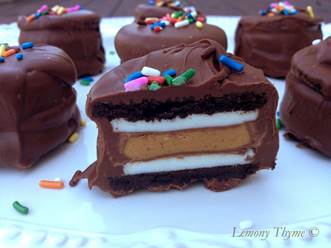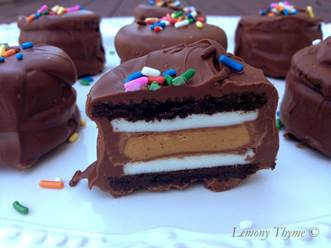 Image source LemonyThyme.com
I don't even like the taste of peanut butter and chocolate together (I know, I'm crazy) but these things look pretty freakin' awesome and delicious. A cookie/candy/chocolate covered mish-mosh of goodness.
Chocolate Chip Cookie Cake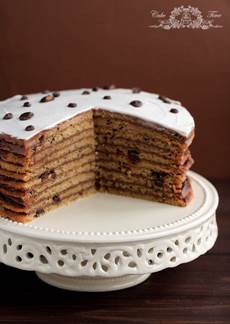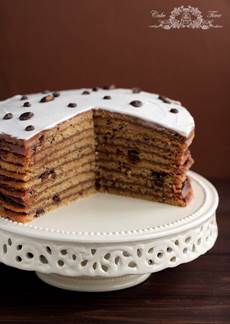 Image source Caketime.com
Layers of giant chocolate chip cookies held together with Nutella? Yes, please.
It's the savory, non-dessert space where the whole Franken-food concept gets ACTUALLY crazy, IMHO:
Sushi Cake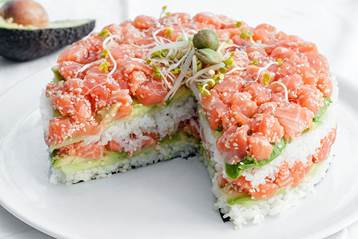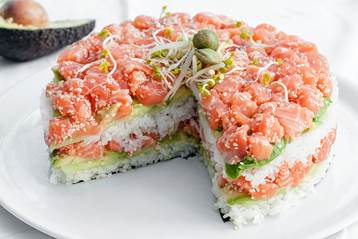 Image source NowImACook.com
I'm an adventurous eater and even I wouldn't eat this "Sushi Cake." I love sushi but a sushi loaf is just unappetizing and frankly pretty scary looking.
French Onion Macaroni and Cheese Soup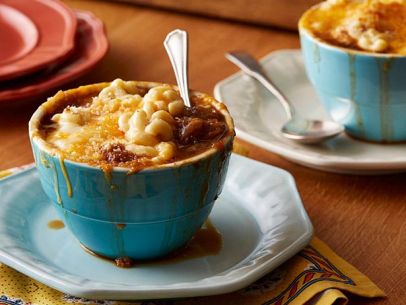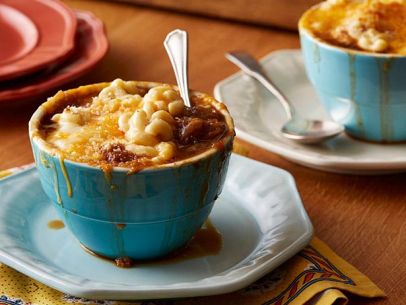 Image source FoodNetwork.com
Nothing more comforting than a hot bowl of onion soup on a cold winter day. Just think of the macaroni and cheese as a hybrid of the traditional bread and cheese topping morphed into one.
Guacamole Hummus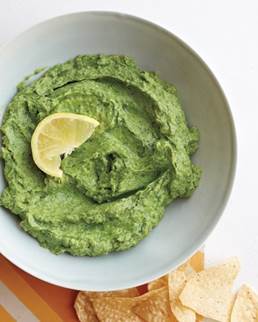 Image source MarthaStewart.com
I am a self-proclaimed avocado expert so anything that has to do with guacamole I am always down for. Mixing guacamole with hummus? The more the merrier.
Other notable food mash-ups include a ramen burger, crepe cone and Nutella covered bacon. Don't forget to wash down your food hybrids with the drink mash-up Narragansett Autocrat Coffee Milk Stout, and you're good to go.
Posted by Carli