Two opinions on the Boston Blazers
On Saturday night I ventured to the Garden with some girlfriends to check out the newest addition to the Boston sports family – the Boston Blazers. After parking the car we started to walk over, totally unprepared for the crowd that was heading inside as well – families, rowdy college guys, and other groups of women dressed to the nines, all ready to cheer on the new professional lacrosse team.
A Syracuse grad, I was introduced to the excitement of lacrosse during my undergrad years – the Men's Lacrosse team was pretty amazing, taking home National titles in 2002 and 2004. Mike Powell, one of Syracuse's most amazing players, even plays for the other Boston lacrosse team – the Canons. Speaking of the Canons – who's doing their PR? I didn't even realize that Boston had a lacrosse team until everyone started talking about the Blazers. No love for Boston's first lacrosse team.
I must admit, I was drawn to the Garden partly because of the public's fascination with Mitch Belisle – the gorgeous defenseman for the Boston Blazers and one of Stuff @ Night's Best Bodies. It won't be long until his Facebook page is embraced like Doug Reinhardt's – 5,000 friends will surely come out of the woodwork.
With beers in hand and screaming "FIRE UP!!!" for a good couple of hours, the girls and I had a blast. The Blazers certainly kept us entertained – making hit after hit and even throwing gloves and helmets off for two all out brawls during the game. Even though the Blazers lost the game, the crowd was behind them the whole way. I think I've found a new Saturday night activity – at least for now.
Posted by Julie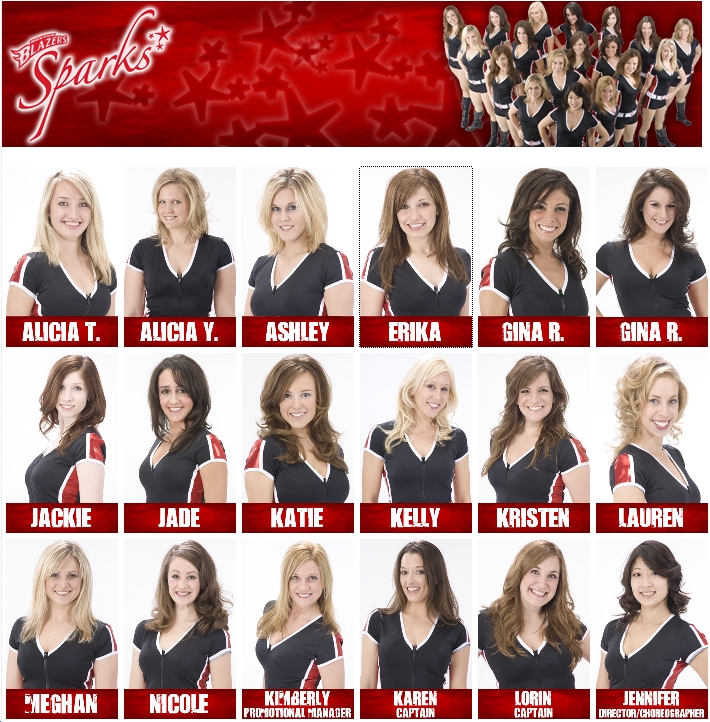 If you unexpectedly run into someone at a random lacrosse game the first thing that should come out of your mouth, shouldn't be "Why are you at this random lacrosse game????" since there is a good chance that they'll come back with "I used to play professional lacrosse," and you'll be left feeling rude and/or socially awkward.

The cheerleaders for the Blazers are called the "Sparks" – the Sparks are incredible, not only because they wear pantyhose, but also because they don't wear shoes – not only do I imagine this makes dancing more difficult, but it's a very challenging look to pull off.

Mitch Belise "fake fights," probably because all of his best physical attributes are insured for, like, hundreds of dollars.

"Fire up!" is the official chant for official Blazers fans – other variations of this may include "Fire it up now!," "Fire it up at this very moment!!," and "You're lightly lit – fire that s&*% up!!!."

I'm pretty sure four is the maximum number of things one can learn at a Boston Blazers game.
Posted by Nicole