Unexpected Hatspiration
Before I start, let me make it known that I have an odd adversity to hats. It's not something I can explain logically, but whenever I don one for an occasion other than a ski trip or a dip in the pool to swim laps, it's pulled off my head instinctively within minutes. I'm like a baby who's pissed to be wearing a barrette in her premature peach-fuzzy hair. I want to love them, but can't shake my tendency to rip them off before my plans begin.
That said, I recently found myself thoroughly inspired by headwear at design genius Stephen Jones' Hats exhibit at the Peabody Essex Museum. After waiting until the last possible day to see the show, I've since been dreaming of the wackiest, daintiest and chicest hats on the market. Here's what I have my eye on: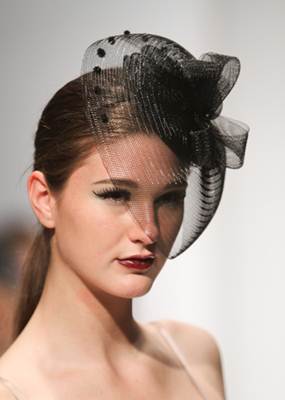 Image Source Galvin-ized Hats
This super chic headpiece by Boston's own Galvin-ized Hats boutique would spice up any LBD and provide some soft lighting around my face for days when makeup isn't a priority – a genius combo.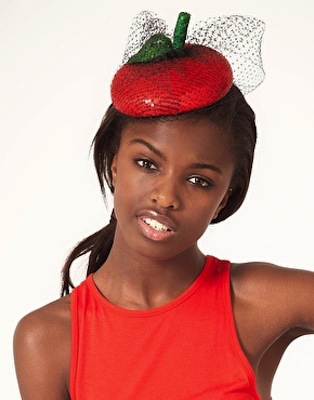 Image source SheFinds
I challenge you to find a cuter hat for summer than this ruby-red Apple-inspired fascinator by ASOS.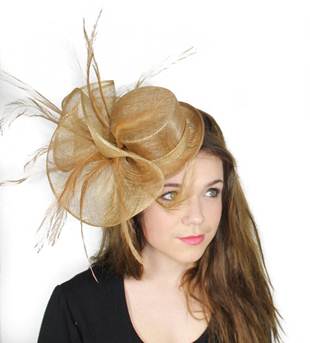 Image source Etsy
If (when!) I'm invited to celebrate Prince Harry's eventual nuptials, this little number will certainly help me outshine all the Princess Beatrice-types in the wedding party.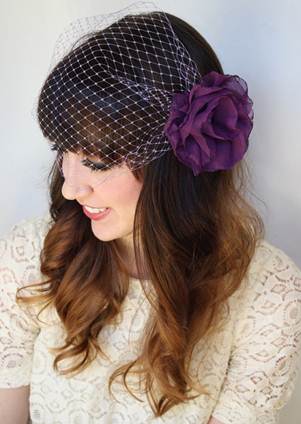 Image source Etsy
How cute is this dainty little veil from Etsy user Sunshine and Carousels? The perfect girly accessory for floral aficionados like myself.
Ok, so the buying part is easy. Now to keep one of these pretty accoutrements glued on my dome for more than a hot minute…
Posted by Mary