Vacation By Jules Verne
Image Source: Airbnb
Fiction just became reality. Whether you've read the 1873 novel, or you've watched the iconic Jackie Chan fly away in a hot air balloon circa 2004, we've all familiarized ourselves with Around the World in 80 Days in one way or another.
Now, Airbnb is offering to take you, yes, you, around the world in 80 days.
Staying true to the plot, the trip begins and ends in London but in between you'll travel to six different continents (sorry, Antarctica is not on the itinerary) featuring 18 countries. Some of my personal favorite highlights include: an African safari in Kenya, a tour of the pyramids in Egypt, sleeping under the stars in the Australian outback (think they have bloomin' onions?), a Sauvignon Blanc wine tasting in New Zealand (I'd be all set if that was the whole vaca, tbh), and embarking on a traditional Samurai pilgrimage through Japan. And that's just the tip of the iceberg (which you'll see in Iceland).
Now, you're probably wondering, "What is all of this going to cost — selling my soul to the devil?!" Well, hopefully that's worth a little more than $5,000, because that's the total cost of this trip (excluding your ticket to and from London). And in case you still aren't sold (I was ready to pack when I read "safari"), all of the proceeds from this trip will be donated to the Malala Fund, a non-profit that strives to provide every girl 12 years and older with a quality education.
As you'd expect, availability for this trip is limited. The first set of six tickets was open to the public on June 20th, but don't worry you'll have two more opportunities on June 27th and July 1st to snag yours.  So, clear your calendar from September 1st to November 19th because Phileas Fogg is ready for take-off!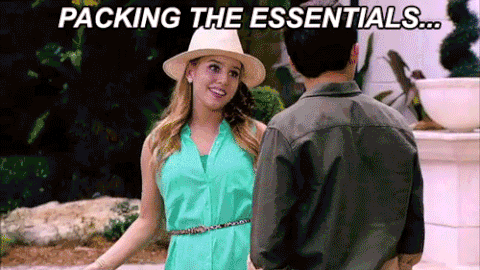 Image Source: Giphy
Posted by Molly