Valley Girl Swag via Australia (As if!)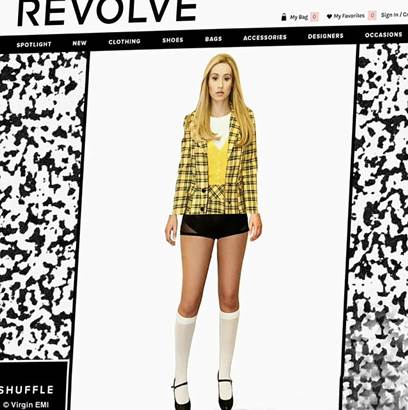 Image source DailyMail.com
If you haven't heard the latest in music news, then you might have overlooked Iggy Azalea's steady rise to fame. You may have glanced at her and seen so many others: Lady Gaga, Lana del Ray, Taylor Swift, even Nicki Minaj. And in all honesty, what actually sets Iggy Azalea apart from her predecessors? The blonde haired, blue-eyed female with no lack of sex appeal and presence (you know, like when favey fave Jakey G walks into a room and everyone gulps and goes, "Oooh") at first reminded me of Cora, the archetypal singer from Music and Lyrics. No one wants to be like Cora. On the surface, Iggy Azalea appears to be just-the-latest, greatest, and youngest new 'thing' in the female pop star realm, aka a commodity to consume. My first reaction to her hit music videos was, "Gee, she seems like a nice girl, I wonder what showbiz will do to her." As our culture is propagated furiously with the slogan "sex, money, drugs," it may be difficult for us to truly imagine the perseverance and determination that must go into avoiding the addiction rampant in America's celebrity world. But perhaps that's also what led me to re-evaluate Iggy Azalea.
She isn't the answer to feminism in pop culture, she doesn't have killer pipes like Adele or Beyoncé, and she is not interested in being your new BFFL. Iggy Azalea is a rapper in her own right, complete with her own struggles and an intriguing story. She both idolizes and chastises Americans with her swaggy lyrics, and I wouldn't be surprised if concert posters help broadcast her story — No money, no family, 16 in the middle of Miami. This would all seem like a disaster waiting to blow up if it weren't clear she's hell-bent on establishing and maintaining her career. After all, you don't scrub floors and clean hotels for three years, abandon your family in Australia, travel across the world to Miami at 16, negotiate with prolific record labels, produce an album with T.I., sign on with previously unknown recording executives, and earn an O2 visa — just to throw it down the drain for addiction. She's worked hard and it's finally paying off. Now 23, her first album that she's been working on for two years, The New Classic, debuted last week, promptly landing at No. 3 on the Billboard charts. So remember when you listen: she isn't some youngster being manipulated by her record label. Here's to hoping we can  expect great things from someone with such a vision.
Top 3 Songs
Work – Details her story, that of an Australian teenager growing up in the middle of nowhere and dreaming of bigger things for herself.
Best lyrics: Hustle and struggle is the only thing I'm trusting
Fancy – Features English singer, Charli XCX and hilariously pokes fun at Clueless and our obsession with popularity. Awesome scene recreations from the movie!
Best lyrics: Got the whole world asking how I does that
Murda Bizness –Toddlers and Tiara's themed with costumes and T.I. galore.
Best lyrics:  If you do good, Momma's gonna give you a pack of gum, ok?…You look good. Smile, smile for the camera.
For all her efforts, Iggy's story is that of one classically striving to achieve the elusive American Dream.  And perhaps she already has.
Posted by Audrey
Posted By: marketingmarlo