Wacky iPhone Accessories You Never Knew You Wanted
The recent unveiling of the new iPhone 5 came with a lot of prophesizing, frantic pre-orders, and basically a whole lot of nerdery. Along with a thinner, longer look, the new iPhone has a redesigned adapter port, meaning all existing iPod accessories will require a $30 converter (Damn you, Apple!). If, like me, you plan on sticking with the good ol' iPhone 4 for the time being, you can still step up your game with these ridiculous – and strangely appealing – iPhone accessories.
The Cassette To iPod Converter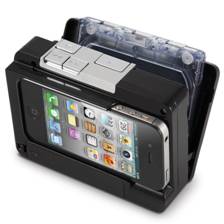 Dust off your old cassette tapes of Janet Jackson, Jon Secada and Arrested Development, because those little babies have been given a new life. Forget buying digital recordings of your favorite old tracks on iTunes – with this handy device you can convert audio tape cassettes into MP3 files and store them directly onto an iPhone. It will even work for all those karaoke sessions you recorded in your bedroom alone on a Friday Tuesday night in high school (for class, of course).
Image source Hammacher Schlemmer
SeV Travel Boxers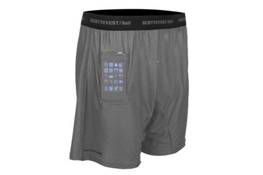 For the man who has nothing to hide…but wants to, anyway. Whether you're traveling in pickpocket territory or just want to keep your nosy girlfriend from snooping through your text messages, these boxers will keep your phone safe near the rest of the family jewels thanks to a built-in pocket perfectly designed to hold an iPhone. May pose some complications when receiving a call, particularly when set to vibrate.
Image source Scottevest
JoeyBra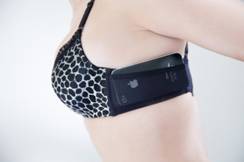 And for the ladies! Make more room for your lip gloss and keys in your clutch by stashing your iPhone right in your bra! The JoeyBra's unique design "will hold most cellphones, ID, key, and other small items regardless of bust size." Brings new meaning to the term "stuffing your bra."
Image source JoeyBra
Hand iPhone Case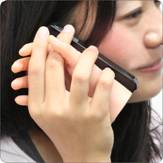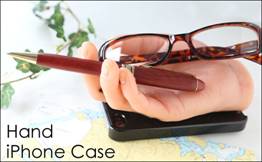 Image source Strapya World
Err…for the lonely? We could all use another hand, so why not just stick a fake one on the backside of your phone? Now you can caress a plastic palm while chatting with your long distance boyfriend or use it to hold other miscellaneous items on your desk, as so beautifully demonstrated by the image on the website.
iBreath Breathalyzer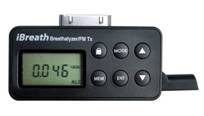 Before you get behind the wheel after a few drinks at happy hour, pop this bad boy into your phone and check out whether you're legally within the limit. It will set you back $99 to score one of your own, but that's well worth avoiding a DUI, thousands of dollars in fees and insurance rate hikes, and putting yourself and others at risk.
Image source DavidSteele.com
iCarta iPod Stereo Dock and Toilet Paper Holder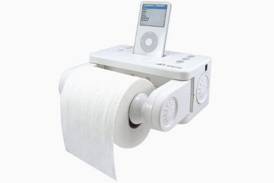 Clearly designed by a man, this little gem allows you to rock out to your favorite tunes while doing your business in the bathroom – whether that's a bath, DIY facial, or something more discreet.
From the Amazon description: "Thanks to a waterproof finish that easily wipes clean, the iCarta also resists damage caused by drips or splashes."
Yikes.
Image source Coolest-Gadgets.com
Steve Jobs Swarovski Crystal Case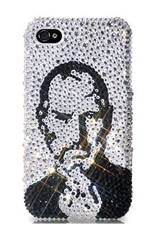 And finally, as a tribute to the man who made all this madness possible, you can rock this Steve Jobs portrait phone case made entirely of Swarovski crystals. Perfect for the Apple-obsessed-fanatic-who-also-has-a-penchant-for-excessive-bling in their life.
Image source Gizmine.com
Posted by Emily