Walk Like an Egyptian
Image source Twitter
When word of a snowstorm catches wind on the streets of Boston, the panic spreads like wild fire. Delayed trains, late buses and slippery streets are just a few of the terrors that come with falling precipitation in this town. In fact, if you asked any Bostonian today, they might not mind having a snow drought for another hundred years. For the people in the Middle East, however, their recent snowstorm was a dream come true.
After 112 snowless years, the Middle East experienced its very own winter wonderland earlier this month. When the first flurries began to stick, many eager Egyptians raced outside to craft their very first snow creations. While some stuck to the classic snowman, others went with more elaborate designs…
The snow sphinx and pyramids may beat the Great Pyramid of Giza in awe factor!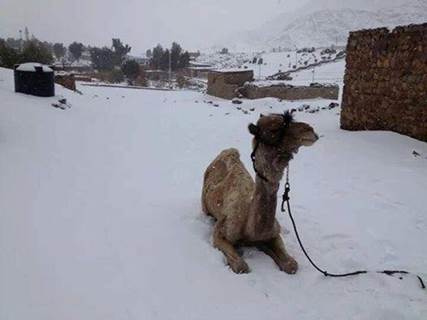 Image source Twitter
Other benefits of snow: It provides a comfy and relaxing place to sit!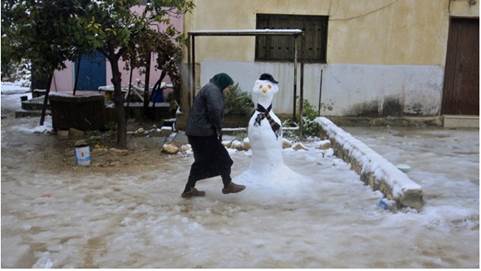 Image source UT San Diego
And this woman proves you are never too old to have fun in the snow!
So, the next time the snow comes rolling in and you're feeling a little crabby about the gridlock you'll be stuck in on your way to or from work, try thinking like an Egyptian and imagine it could be the first — or last time — you'll ever see snow again.
Posted by Clare