Walt Disney Was One Swanky Guy
Image source Yahoo!
Some of my fondest memories growing up were visiting Disney World with my family – meeting Disney princesses, dining with the characters of Winnie the Pooh, and wearing my Minnie Mouse costume around the parks all come to mind. To me, it really was the most magical place on earth. Disney World and Disneyland may be a dream come true to children worldwide, but I just learned about a part of Disney that may make it a fantasy for those over 10: Club 33.
The $10,000-a-year private club (plus a $25,000 joining fee) is named after the original club located at 33 Royal Street in Disneyland's New Orleans Square. The club is French/American-themed and serves 5-course meals to its mere 500 members. Meanwhile about 800 people are eagerly waiting to receive an invitation to Walt Disney's private club. The last time they accepted members was May 2012 and even then they only took 100 new members. That was the first time the club had opened its doors in a decade.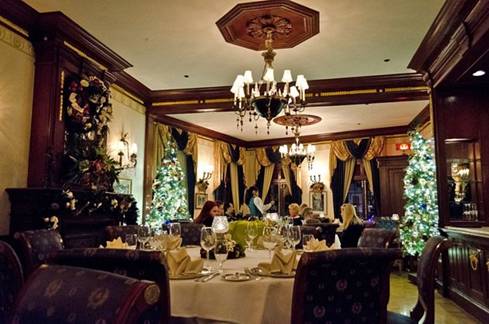 Image source Yahoo!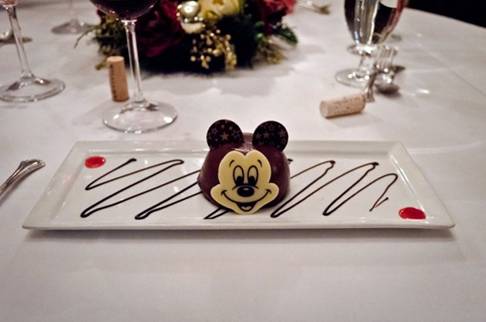 Image source Yahoo!
The club is decked out with antiques personally chosen by Walt Disney and his wife. This may not be the Disney I remember, but it's certainly an upgrade. I will gladly accept a chocolate Mickey Mouse Truffle any day. Unfortunately it looks as if I'll have to save up a lot of moo-la and wait about 50 years or so to even walk in the door. Who knew that Disney could be so swanky?
Posted by Allie