Warning: Promiscuous Foodie Ahead
It's just another day in social media – I was casually browsing the Instagram pics that customers have geo-tagged for my restaurant clients. It's a pretty mundane task, actually, but a good way to get a sense of who is going in to eat, and pick up on any celebs or writers who may have made a cameo. Normally the posts are pretty benign. You get a lot of selfies, a lot of terribly lit food shots (that still, interestingly enough, look delicious), but you don't get a whole lot of sexual commentary.
Yep, sexual commentary. Well, one mundane day I stumbled across Debbie's page. Debbie, or @divorcedfoodie, is delving into the world of food & men, chronicling every adventure through a series of over-the-top food shots juxtaposed with sex stories. From reading a few of her posts, it seems like her husband cheated on her with her best friend, resulting in a baby. So now Debbie is single and determined to "get some."
Her antics are well… over the top, awkward to read, cringe-worthy, but also highly entertaining. But I guess, good for her!? Get it, Debbie!
Warning: the below content cannot be un-seen (or, for that matter, un-read!):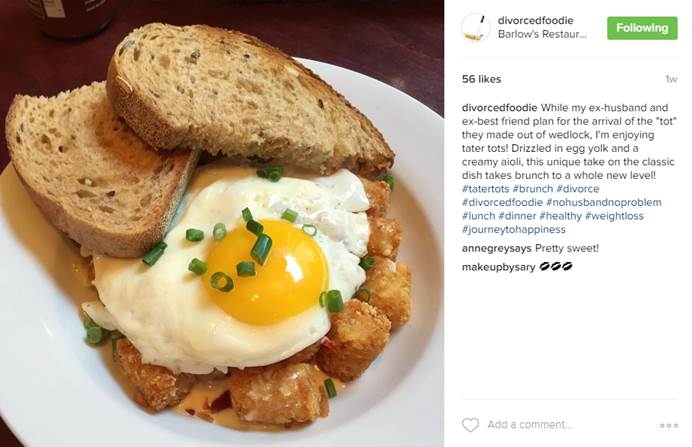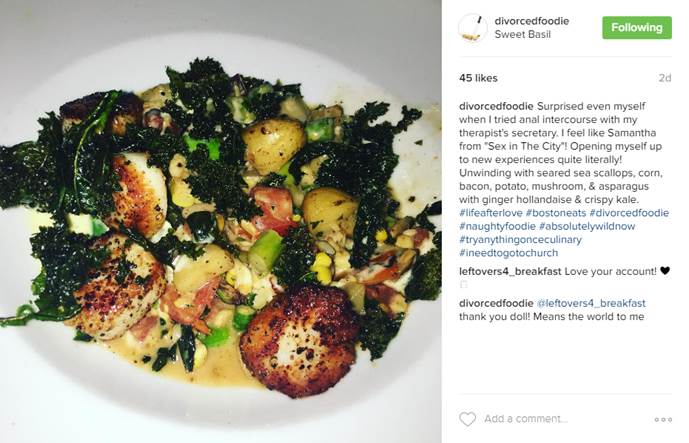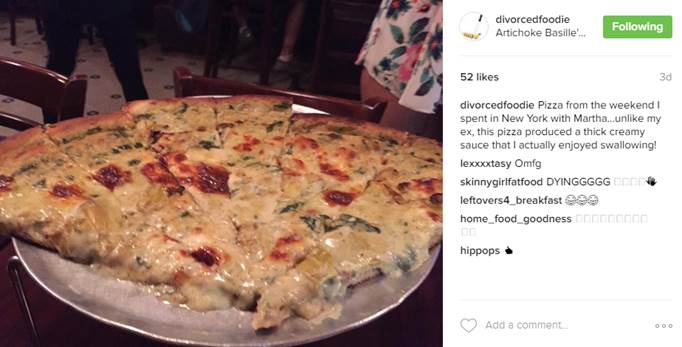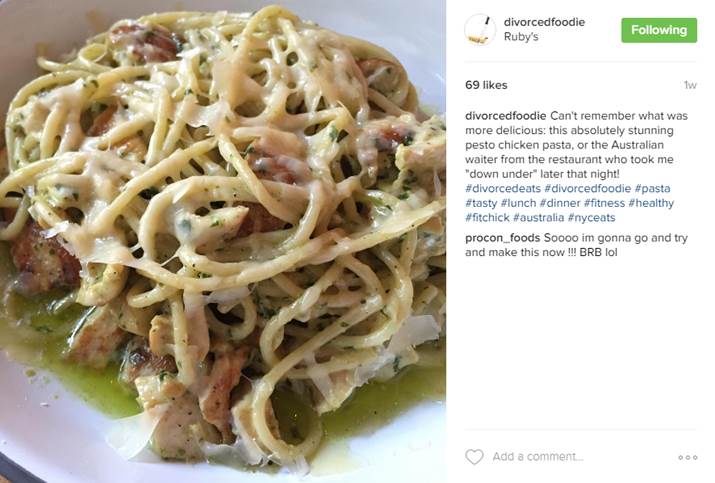 You were warned! Follow Debbie for more of her… antics: https://www.instagram.com/divorcedfoodie/
All Image Source @divorcedfoodie
Posted by Kat