Wear Your Food On Your Sleeve
Image source Vogue
Looks like Dolce & Gabana got the memo that we, the meddling Millennials, love food. Some are self-proclaimed foodies, others are just obsessed with the concept of food. Potato, pot-ah-to. Food is life.
I won't lie and say I've never personally purchased a food-themed phone case or hoodie (or both!), but this global brand just took it all to a whole new level; high-end fashion. Brace yourselves.
I'm going to start off strong and introduce the penne ensemble because I might actually wear this al-dente dress for a carb-filled, starry night in Italy. Minus the head-piece.
This is for when you're planning on having one-too-many cocktails and decide to run through the streets of Vegas with glee. Then go right to bed. Clothes + pajamas = genius.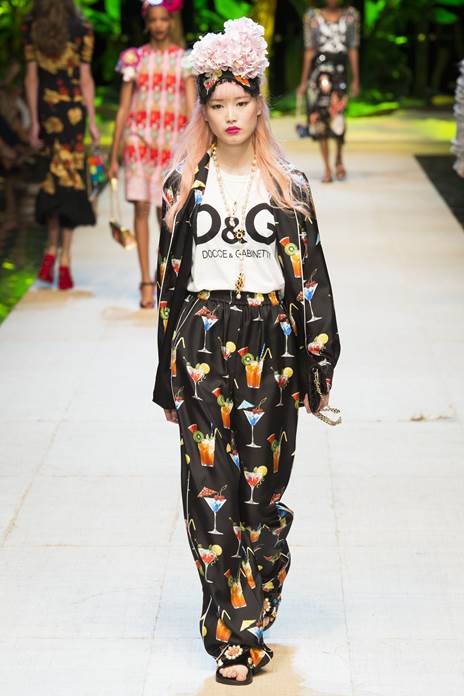 Image source Vogue
Then there's the vino for all the proud winos out there. Hey, you do you.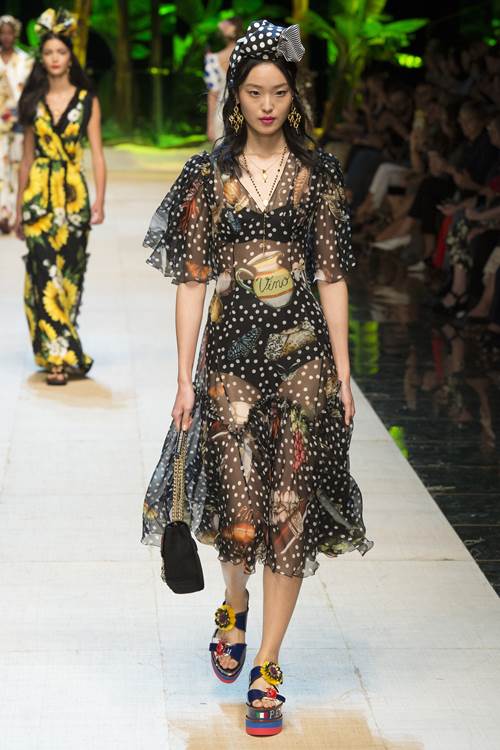 Image source Vogue
I don't know about you, but this dress just makes me melt and count the days 'til summer '17.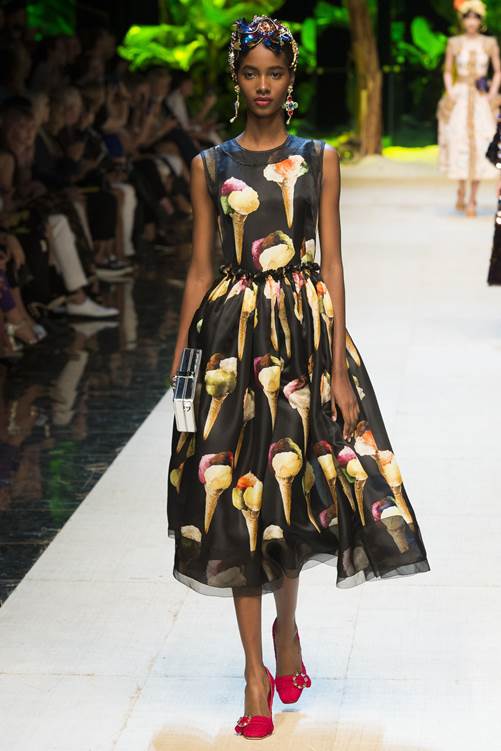 Image source Vogue
This one I hated at first, but once I spotted the lace trim and warmed up to the sharp shoulders, I began to picture myself wearing it as I ride a vintage bike in Forte Dei Marmi. #Goals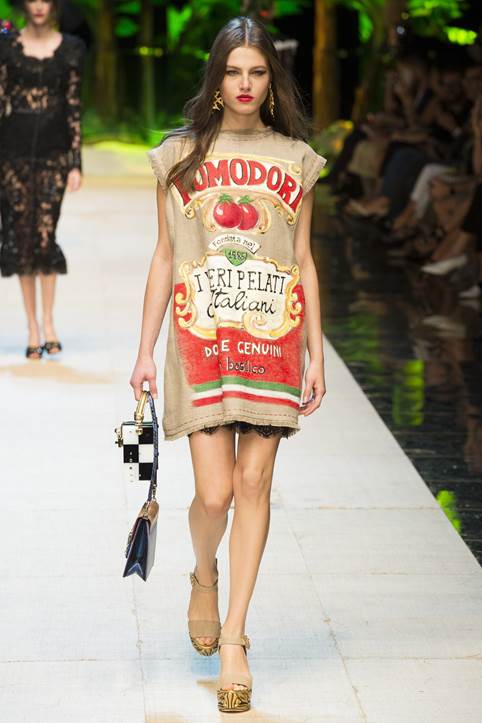 Image source Vogue

And finally the pizza dress, featuring the ultimate object of the millennial food obsession. Well done, D&G, I tip my hat to you, but you won't catch me in this anytime soon. #SorryNotSorry
Image source Vogue
Posted by Zein.