#Werk
Image source IMDB
I generally like to think of myself as a realist with optimist leanings. If there's one thing I learned while kicking ass at the hurdles in high school (bahaha – KIDDING. I would have broken both ankles real quick. The 800 meter was more my jam.) it's that just because you can see the obstacles coming doesn't mean that you won't soar over them with the speed and prowess of Giselle. (Or is that "gazelle"? Whatever.) That said, the world of DIY is a decidedly spectator sport in my book. No matter how hard I try, there ain't no way I'm getting my bedazzled mason jars to look half as pretty as the ones on Pinterest.
I'm not the only marlo staffer to feel this way, and m.blog has a great tradition (or will have a great tradition by the time I'm done with it) of oogling those who are more skilled in the ways of ~the craft~.
Kidding! Wrong craft. Just sayin' though, the way people get down with needles and thread may as well be magic. Need proof? Feast your eyes on this ahhh-mazing prom dress designed by uber-talented high school student Kyemah McEntyre.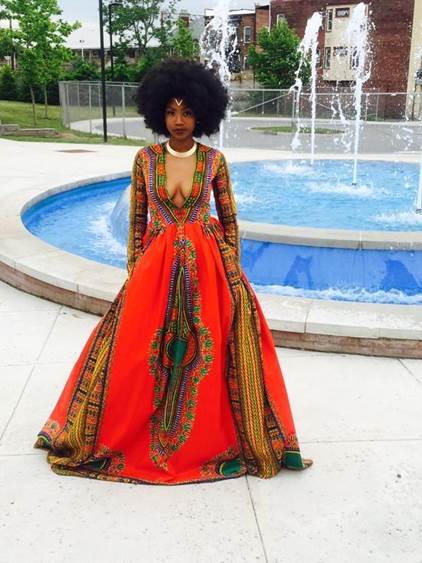 Image source Buzzfeed
Slated to go to Parsons School of Design this fall, Kyemah says being bullied as a child inspired her to make the dress. According to her instagram (and Buzzfeed) Kyemah says, "Don't let anyone define you. Beautiful things happen when you take pride in yourself."
Damn, girl. They sure do. Consider me the spectator on your sideline!
Posted by Erin K