What Comes To Mind When You Think Of Sweden?
Image Source: EsteeLalonde.com
I've had a multi-week Scandinavian road trip on my bucket list since 2015 when one of my favorite YouTubers, Estee Lalonde, vlogged, blogged and Instagram-ed her trip to the point where it has been burned in my mind ever since. I mean, did you even KNOW there is a place in Denmark called Skagen where two seas meet, and you can see the collision? I don't know how that's even real, but three years later I'm still into it.
When I think of Scandinavia I primarily think of Denmark, Norway, Sweden (sorry, Finland and Iceland) along with Ikea, letters with circles over them (Å), socialism, and an area that manages to contain the happiest people in the world despite long, dark winters in frigid temps (which sort of debunks Seasonal Affective Disorder, but that's a topic for another day).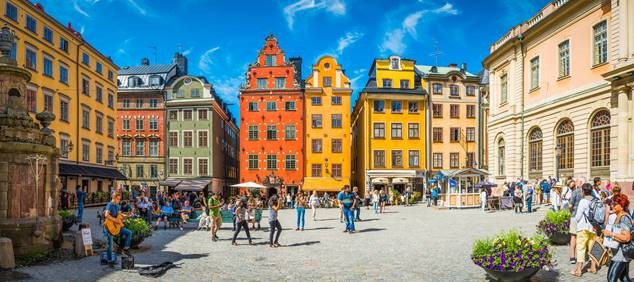 Image Source: Lonely Planet 
Recently, during my daily Good News Hunting quest browsing the New York Times travel section, I stumbled across the headline "Sweden to End Twitter Experiment Letting Ordinary People Be Nation's Voice," and I paused. How did I not know about this? Of course, had to keep reading.
Apparently, every week since 2011 the @sweden handle on Twitter, run by government agency The Swedish Institute, has been selecting random Swiss citizens to take over their Twitter account and tweet whatever they desire, hoping to highlight the "'openness and transparency' in a country that has had an anti-censorship law since 1766." The rules are basic – don't break Swedish law, promote commercial brands or prove to be a security threat.
In sum – I think The Swedish Institute did a great job promoting Swedish tourism, as a country with an account like this is one I definitely want to visit. I can't help but think how this tactic would play out in my own #freedom loving country, the United States? I think I have a general idea…
Posted by Giana