What Happens In Vegas…
Image Source: US Weekly 
The dreams of a 13-year-old in 2008 are officially crushed. All three of the Jonas Brothers are off the market for good. Kevin's been settled down for almost ten years now (but tbh, no one was too torn up about that), my personal favorite, Nick tied the knot this past December, and so we fangirls were left with one hope: Joe. Except, as of last Wednesday, Joe is a married man, too. Yup, he and fiancé, well…now wife, Sophie Turner made it official, and millennial hearts everywhere are breaking as we speak.
While we knew Sophie and Joe were engaged and planning a summer 2019 wedding, who would have thought they'd ditch romantic Europe and opt for nuptials under an Eiffel Tower located in Nevada instead.
That's right, post Billboard Music Awards, Sophie And Joe rushed to a classic Las Vegas ceremony — Elvis-impersonating officiant and all. But wait — it gets better: the wedding bands? Ring Pops! I. Can't. Even.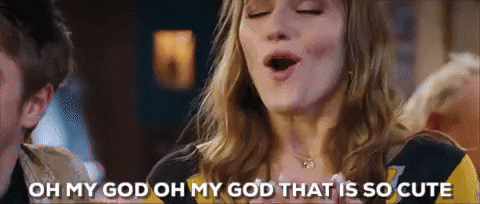 Image Source: Giphy
If there's any couple that could turn one of the cheesiest displays of love into everyone's new wedding #goals, it's them.
So, while I will never be the Mrs. Jonas my teenage-self dreamed I would be, I am still obsessing over getting every detail from last week's ceremony. Hey, Diplo, didn't you get a plus one?
Joe Jonas and Sophie Turner get married in Las Vegas chapel after #BBMAs. pic.twitter.com/AZ58EwbZsN

— Pop Crave (@PopCraveNet) May 2, 2019
Posted by Molly