What the Freck?
When I see people with tattooed eyeliner or lipliner, I think it's a bit odd, but also envy their efficiency (or laziness) in never having to apply makeup again. While I would never get makeup tattooed on my face (or anything tattooed on my face, for that matter), I understand why people would.
Anyone who knows me knows that my morning "beauty" routine consists of showering, throwing my hair in a wet bun/braid, two quick swoops of blush, eyeliner and mascara and that's it. Growing up I was never allowed to wear makeup and as much as I hated my mom for it (in a teenage sense of the word "hate") it made me appreciate natural beauty.
While I somehow got olive skin, much of my extended family was born with fair, Irish skin. Each summer their freckles come out to play and they're #blessed with Irish Tans. The reason why these Irish Tans are so beautiful is because they're NATURAL. They're not something that you can purchase at Sephora and they can't be drawn on…or so I thought.
Apparently freckle tats are now a thing…or a trend per credible news source, Buzzfeed. That's right, people are getting brown dots tattooed on their faces. Welcome to 2017.
Below are some examples of the said "trend." These people know tattoos are permanent, right…?
https://www.instagram.com/p/BUpXPwCAsIl/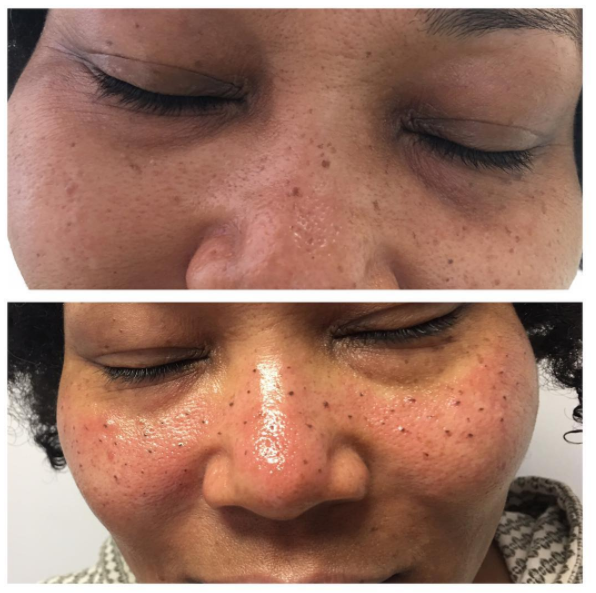 https://www.instagram.com/p/BT96cxLDXCN/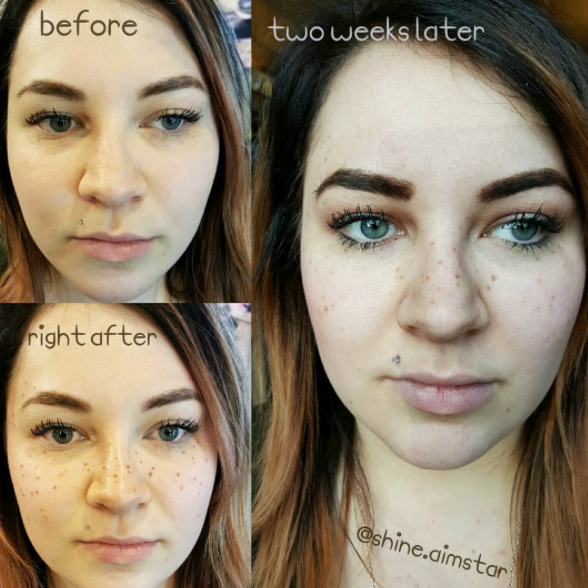 https://www.instagram.com/p/BTDuMZXj47g/
To each his own…for life!
Posted by Christina B.