Where Does Miami Swim Week Fit Into The Era of Female Empowerment?
Image Source: CBS News
The answer: front and center. Miami Swim Week (the swimwear version of New York Fashion Week) took place in early July and given all that's going on in the world when it comes to women… one can't help but ask, how is this relevant? Swimwear has less space, literally and politically, to make a statement the way traditional fashion week does. I mean, how can swimwear pull off a revival of 1960's feminism the way Maria Grazia Chiuri did for Dior at PFW a few months ago?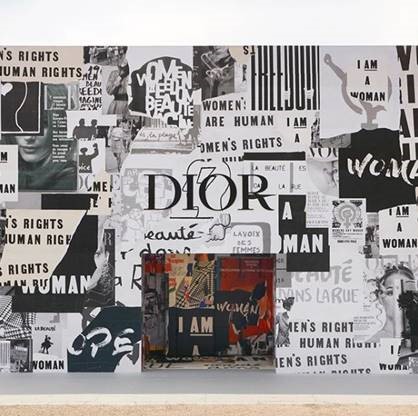 Image Source: Instagram via @Dior 
Well, Miami Swim Week didn't have to dive into the archives for feminist fodder, but instead took cues from a modern woman's daily life, where she can wear the tiniest mini skirt, but when it comes to breastfeeding in public – that's scandalous. So, at Swim Week, Sports Illustrated model Mara Martin breastfed her five month-old baby while she walked down the runway.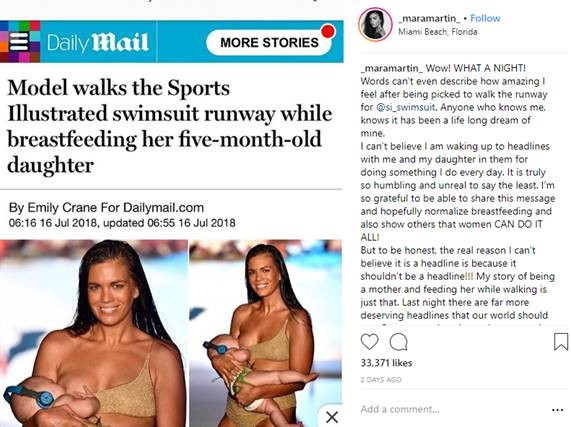 Image Source: Instagram via @_maramartin_
Cue the headlines! National news sites featured the photo as shocking, which to Martin was surprising and "humbling," as breastfeeding her daughter is something she does every day. So, here's to hoping that, thanks to Sports Illustrated and women like Mara Martin, the United States (and the rest of the world) will get its shit together and realize there is nothing inappropriate or sexual about a mother feeding her daughter!
Posted by Giana