Who Wore It Better?
Smart Car USA launched a Twitter campaign for two days earlier this month that capitalized on our love of selfies. The promotion asked fans to tweet a selfie with the hashtag "#smartwrapme." Smart Car then tweeted back with a photo of a car "inspired" by their looks (with some sassy commentary) and the question "Who wore it better?"
Although the promotion was short, Smart Car managed to #smartwrap some pretty decent selfies and provide spot-on tongue-in-cheek commentary. Here are a few of my personal favorites…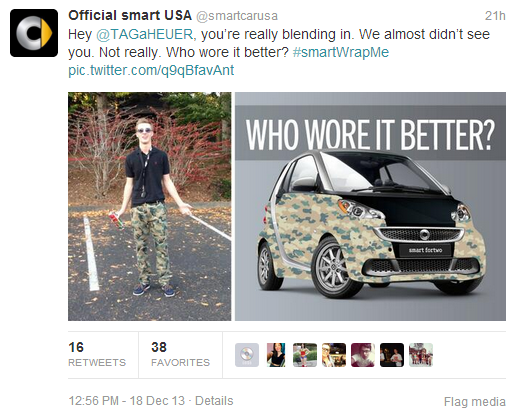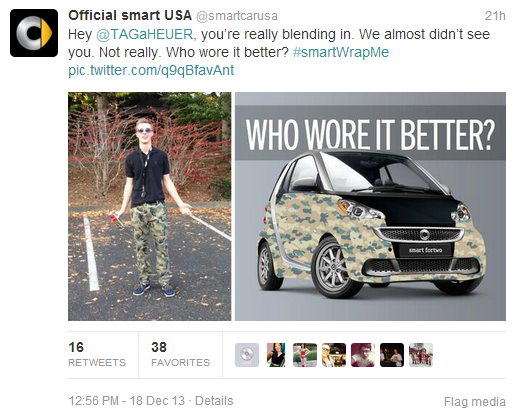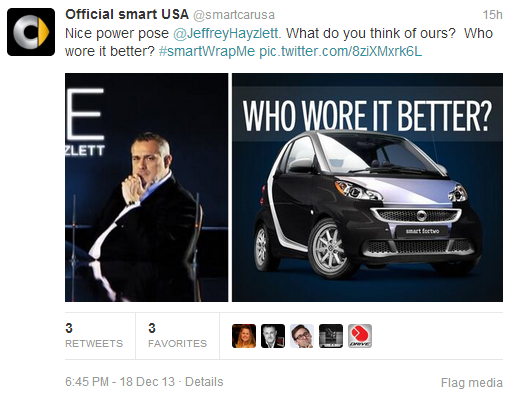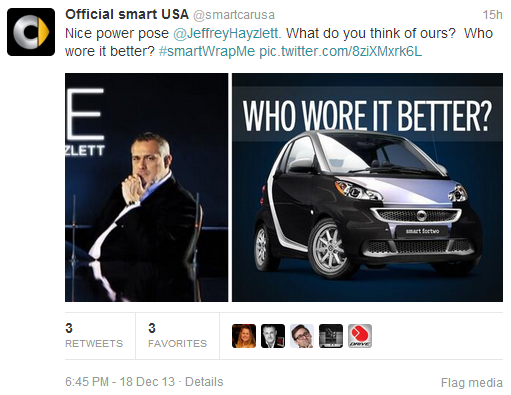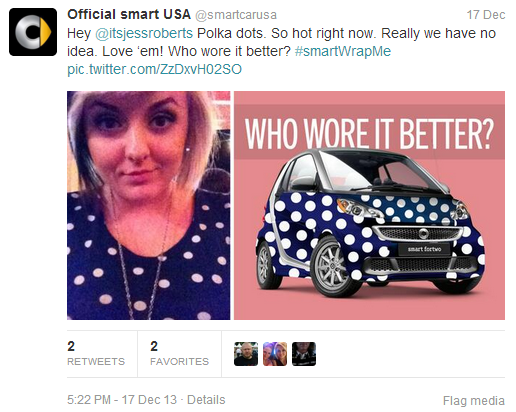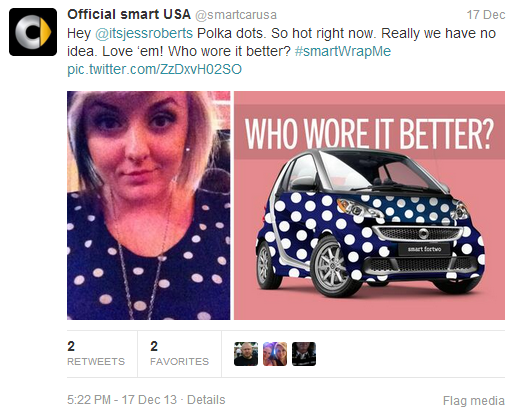 Images source Twitter
So what do you think – who wore it better?
Posted by Maya