Why Gronk is the Real Winner
Image source reddit.com
I'll be honest; I'm not a fan of football. I dated the captain of the football team in high school and went to every game, but I couldn't tell you what happened in any of them. I "watch" NFL RedZone on Sundays while my guy friends cry over their fantasy teams, but I don't understand nor care about the games whatsoever (It's called "fantasy" for a reason, boys. YOUR LIFE IS NOT OVER BECAUSE OF THAT PLAY!). Anyways, point is, I find football barbaric and the most dragged out sport ever (Two minutes left in the game? Translation: fifteen minutes irl.).
I used to try and act like I loved football so guys would think I was cool, but I'm over that. Now, instead of dissing the sport as a whole, I find other aspects of the game that I enjoy and focus on them instead (aka Tom Brady's backside in those pants… gimme some of that). My most recent obsession? GRONK.
I can't help but smile every time I see the fella. Guy's a walking bundle of joy spreading smiles everywhere he goes and that is why, while the Pats may have won the Super Bowl, Gronk wins at life. Why? See below.
Work Hard Play Hard
Guy's a walking party, but he still gets sh&% done. Not only is he a party-animal, according to Gronk, he IS party. "Yo soy fiesta" ring a bell anyone? I'll be honest, I first fell in love with the fella after this blooper.
While he parties hard, he also does his job and he does it well. He even has his own infamous "Gronkowski spike". Work-life balance is on fleek.
His Style is Fresh AF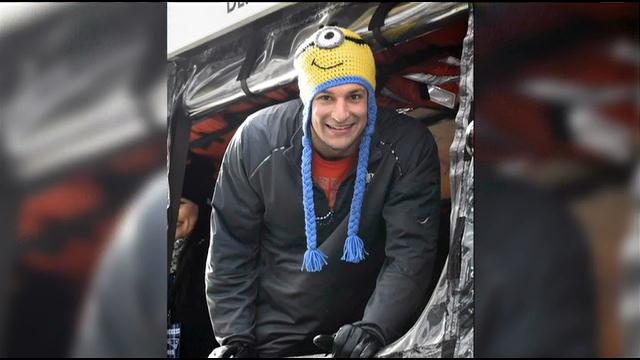 Image source whdh.com
Seriously, though, where can I get a minion hat?
Then again, he could wear nothing and I'd be totally fine with it…
Fireball.
He has a soft side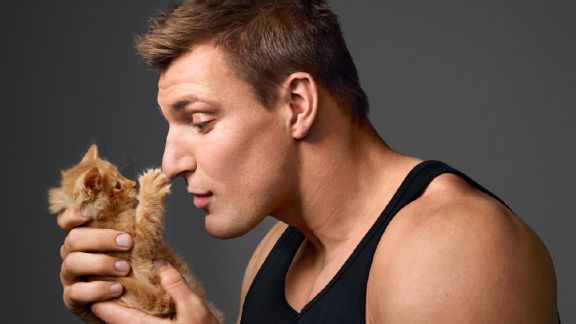 Image source espn
If your heart didn't just melt, you don't have one.
His Milkshake Brings all the Girls to the Yard  
Kid's got moves.
http://www.youtube.com/watch?v=303D63EzRj8
Gronk's just livin' the dream and that's all we really can do in this crazy life. So, thank you Gronkowski for reminding us all to work hard, do what makes you happy and at the end of the day remember to let loose and live life from time to time in order to truly be "winning at life".
Posted by Christina